A major force
Published: March 31, 2008
THIS DAY IN HISTORY:
March 1, 1972
PPBSO increases Grade 1 band requirement to 2 MSRs and 2 medleys.
TOP STORIES
Articles from the last three months with the highest overall ratings by readers.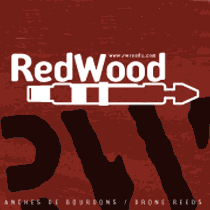 MOST RECENT POST
Fond farewell

Sat, 21 Feb 2015

Two years ago, after about eight years away from it, I was looking for a piping change, so had another go at solo competition. I'd stopped shortly after my mother died suddenly in 2003, having lost the desire to keep … Continue re …
Read more »
UPCOMING EVENTS
March 7, 2015
Flanders Red Cross Trio Piping Competition
Hamme, Belgium
March 8, 2015
Brüggen Piping School
Bruggen, Germany
March 14, 2015
The Agnew-Harrison
Hamilton, Ontario
March 21, 2015
Arizona Scottish Games
Steele Indian School Park 300 E Indian School Road in Phoenix
March 27, 2015
Dunedin Tide: Festival of Piping
Dunedin Community Centre Highland Park, Dunedin, Florida
TIP OF THE DAY
Pipers: Don't stop halfway through a tune in practice to tune your pipes. Get used to finishing the tune even if your pipe is wild.

FROM THE ARCHIVES