Canning goods
Published: January 31, 2007
TOP STORIES
Articles from the last three months with the highest overall ratings by readers.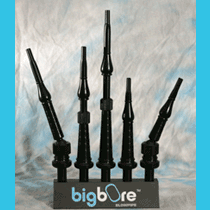 MOST RECENT POST
Hatred unwelcome

Fri, 24 Oct 2014

The Highland pipes draw attention. The volume and distinct sound of the instrument – especially when played poorly – gets a reaction from people, so pipers are often seen in protests and parades. Pipers who work their entire lives …
Read more »
UPCOMING EVENTS
October 31, 2014
Tucson Celtic Festival
Rillito Raceway Park, Tucson , AZ
November 1, 2014
MWPBA AGM
North Riverside, IL
November 8, 2014
PPBSO AGM and GALA
Best Western Brant Park Inn, 19-Holiday Inn Drive, Brantford
November 15, 2014
Angus Macdonald Championships
Lakeside, CA
November 21, 2014
2014 Balmoral Classic
Pittsburgh, PA
TIP OF THE DAY
Stretch your fingers. Athletes stretch for ultimate performance for their muscles. We want the optimum performance from our fingers so stretch them.

FROM THE ARCHIVES