(Page 1 of 1)
The Grade 1 Peel Regional Police Pipe Band has moved quickly to replace Graham Brown, who was
sacked on August 20th
, appointing Graham Kirkwood to the position of leading-drummer. Kirkwood has been a member of the Peel Police for three years and has substantial experience playing in the top grade with the likes of the 78th Fraser Highlanders, Toronto Police and Clan MacFarlane.
The band also announced that Ian Gibson will take over as bass-drummer, replacing Andrew Elliott, who had filled in after the resignation in June of Kyle Gorman. Gibson also has substantial experience in Grade 1, most recently with the Toronto Police Pipe Band.
Both drummers have a strong drumming pedigree. Kirkwood's father was the long-time leading-drummer of Clan MacFarlane, and his cousin, John, was leading-drummer of the Strathclyde Police for many years under Pipe-Major Iain MacLellan. Graham Kirkwood is an active teacher, particularly to the Hamilton Police organization, and he is leading-drummer of the Hamilton Police Grade 4 band in an instructor capacity.
Gibson's father is the late-Duncan Gibson, also a well know bass-drummer. Ian Gibson will also run Peel's bass-section.
Pipe-Major John Cairns said, "There will be a number of new members who will be joining the band shortly," but did not provide details.
As many as nine members of the Peel Police drum section reportedly left the band after Brown was dismissed.
THIS DAY IN HISTORY:
August 29, 1965
Donald MacLean of Lewis dies suddenly at Cowal Games, age 63.
TOP STORIES
Articles from the last three months with the highest overall ratings by readers.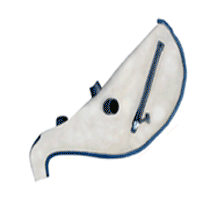 MOST RECENT POST
Keeping score

Mon, 25 Aug 2014

Scoresheets or crit-sheets have never been a regular thing at UK solo piping competitions. I remember arriving at Montrose Games in 1983, an awestruck 19-year-old from St. Louis playing at the "senior" solo competition on a brilli …
Read more »
UPCOMING EVENTS
August 30, 2014
Pacific Northwest Highland Games
Expo Center, Enumclaw, WA
August 30, 2014
Calgary Highland Games
Springbank Park, Calgary, AB
August 30, 2014
Stranraer Highland Games
Stranraer
August 31, 2014
Canmore Highland Games
Canmore, AB
August 31, 2014
Chatsworth Country Fair
Chatsworth House, Chatsworth, Bakewell, Derbyshire
TIP OF THE DAY
If you must be deadly serious and cut-throat competitive, try to conceal it at least a bit.
Anon.
FROM THE ARCHIVES