(Page 1 of 1)
Armadale, Skye, Scotland – June 16, 2012 -
Just in time for Father's Day, Murray Henderson of Kirriemuir, Scotland, edged out his daughter, Faye, Simon McKerrell and Gordon Walker to win the 26th annual Donald MacDonald Quaich, held at the Clan Donald Centre at Armadale Castle.
The elder Henderson – the only piper in history to win a Clasp at the Northern Meeting in four different decades – played "Lady Margaret MacDonald's Salute," and was determined the winner by adjudicator Jack Taylor.
Gordon Walker, Galston, Scotland, played "Glengarry's March," Simon McKerrell of Newcastle, England, performed "Too Long in this Condition," and Faye Henderson played "The Piper's Warning to His Master."
The invitational competition is sponsored by the Clan Donald Association and features tunes from the Donald MacDonald Manuscript of 1822. The pipers are allowed to choose the tune that they will perform.
The famous piper Dr. Angus MacDonald of Skye was Fear an Taighe for the event.
The competition was sponsored again by Glenfiddich.
THIS DAY IN HISTORY:
April 24, 1972
Bob Brown dies, Balmoral.
TOP STORIES
Articles from the last three months with the highest overall ratings by readers.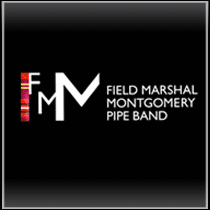 UPCOMING EVENTS
April 25, 2014
The Midlothian Scottish Pipe Band Spring Concert
The Brauer House. 1000 N Rohlwing Road - Lombard, IL 60148
April 26, 2014
North of Scotland Mini Bands
Gordon Schools, Huntly, Aberdeenshire
April 26, 2014
2014 Atlantic Canada Piobaireachd Challenge
Summerside, PE
April 26, 2014
Atlantic Canada Piobaireachd Challenge
The College of Piping, Summerside, PEI
April 26, 2014
Atlantic Canada Piobaireachd Challenge
The College of Piping and Celtic Performing Arts o
TIP OF THE DAY
If you must be deadly serious and cut-throat competitive, try to conceal it at least a bit.
Anon.
FROM THE ARCHIVES