(Page 1 of 1)
Armadale, Skye, Scotland – June 16, 2012 -
Just in time for Father's Day, Murray Henderson of Kirriemuir, Scotland, edged out his daughter, Faye, Simon McKerrell and Gordon Walker to win the 26th annual Donald MacDonald Quaich, held at the Clan Donald Centre at Armadale Castle.
The elder Henderson – the only piper in history to win a Clasp at the Northern Meeting in four different decades – played "Lady Margaret MacDonald's Salute," and was determined the winner by adjudicator Jack Taylor.
Gordon Walker, Galston, Scotland, played "Glengarry's March," Simon McKerrell of Newcastle, England, performed "Too Long in this Condition," and Faye Henderson played "The Piper's Warning to His Master."
The invitational competition is sponsored by the Clan Donald Association and features tunes from the Donald MacDonald Manuscript of 1822. The pipers are allowed to choose the tune that they will perform.
The famous piper Dr. Angus MacDonald of Skye was Fear an Taighe for the event.
The competition was sponsored again by Glenfiddich.
THIS DAY IN HISTORY:
August 27, 0000
Alasdair Gillies dies, Ullapool, Scotland, 2011.
TOP STORIES
Articles from the last three months with the highest overall ratings by readers.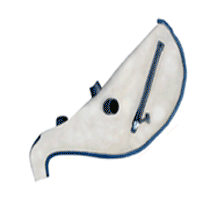 MOST RECENT POST
Keeping score

Mon, 25 Aug 2014

Scoresheets or crit-sheets have never been a regular thing at UK solo piping competitions. I remember arriving at Montrose Games in 1983, an awestruck 19-year-old from St. Louis playing at the "senior" solo competition on a brilli …
Read more »
UPCOMING EVENTS
August 29, 2014
The Wisconsin Highland Games
Waukesha Expo Center Waukesha, Wisconsin
August 29, 2014
Cowal Highland Gathering
NULL
August 30, 2014
Pacific Northwest Highland Games
Expo Center, Enumclaw, WA
August 30, 2014
Calgary Highland Games
Springbank Park, Calgary, AB
August 30, 2014
Stranraer Highland Games
Stranraer
TIP OF THE DAY
Pipers: Don't stop halfway through a tune in practice to tune your pipes. Get used to finishing the tune even if your pipe is wild.

FROM THE ARCHIVES