Necessary virtue
Published: May 31, 2009
Bill Livingstone reviews the new pure solo piping CD by Niall Matheson
TOP STORIES
Articles from the last three months with the highest overall ratings by readers.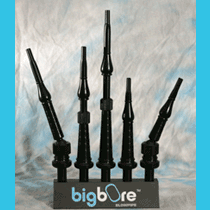 MOST RECENT POST
Keeping score

Mon, 25 Aug 2014

Scoresheets or crit-sheets have never been a regular thing at UK solo piping competitions. I remember arriving at Montrose Games in 1983, an awestruck 19-year-old from St. Louis playing at the "senior" solo competition on a brilli …
Read more »
TIP OF THE DAY
Don't wear white socks/band paraphernalia in solo piping competitions.
Anon.
FROM THE ARCHIVES