(Page 1 of 1)
Sean Somers, the former Pipe-Sergeant of the Grade 1 Alberta Caledonia Pipe Band, has been made Pipe-Major of the Grade 3 Rocky Mountain Pipe Band of Calgary. He takes over from Ian Baxter, who took the band during the 2008 season. Baxter will remain with the band as Pipe-Sergeant.
Formed in 1998, the band enjoyed a successful tenth anniversary year, winning most contests it played in in 2008 and gained the Alberta Championship Supreme award in Grade 3 for the past three years.
The band says that it hopes to gain enough interest in new personnel to move to Grade 2 "as quickly as possible."
"The band members are all very excited about the new direction that the band is taking, and are looking forward to flourishing under Pipe-Major Somers," the band said in a statement.
Somers has also played with the 78th Highlanders (Halifax Citadel), and is a successful solo competitor and composer, and is currently Chair of the Music and Judging Committee for the Alberta Society of Pipers & Drummers
The band's drum section will continue to be led by Ryan Sullivan.
Somers said that anyone interested in joining the band are welcome to contact him directly by
e-mail
.
TOP STORIES
Articles from the last three months with the highest overall ratings by readers.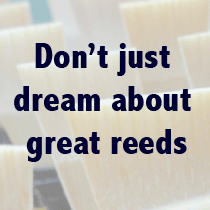 MOST RECENT POST
Haves and have-nots

Thu, 25 Jun 2015

There are those pipe bands that have and those that have not. And increasingly there are competitions and Highland games that have and have not. The size and success of bands and competitions are linked. June 23rd was one of … Con …
Read more »
UPCOMING EVENTS
July 1, 2015
Pugwash Gathering of the Clans
Pugwash, Nova Scotia
July 1, 2015
Embro Highland Games
355644 35th Line, Embro, Ont.
July 2, 2015
Instructors' Recital
King City, ON
July 4, 2015
Penticton Scottish Festival
Kings Park, Penticton, BC
July 4, 2015
All Ireland Championship
Omagh
TIP OF THE DAY
Drummers: Use a modular approach for cleaning rough passages, i.e.; extract the rough bit with an additional beat of score on either side for context, and run it for laps.
Jon Quigg, City of Washington Pipe Band
FROM THE ARCHIVES