(Page 1 of 1)
Sean Somers, the former Pipe-Sergeant of the Grade 1 Alberta Caledonia Pipe Band, has been made Pipe-Major of the Grade 3 Rocky Mountain Pipe Band of Calgary. He takes over from Ian Baxter, who took the band during the 2008 season. Baxter will remain with the band as Pipe-Sergeant.
Formed in 1998, the band enjoyed a successful tenth anniversary year, winning most contests it played in in 2008 and gained the Alberta Championship Supreme award in Grade 3 for the past three years.
The band says that it hopes to gain enough interest in new personnel to move to Grade 2 "as quickly as possible."
"The band members are all very excited about the new direction that the band is taking, and are looking forward to flourishing under Pipe-Major Somers," the band said in a statement.
Somers has also played with the 78th Highlanders (Halifax Citadel), and is a successful solo competitor and composer, and is currently Chair of the Music and Judging Committee for the Alberta Society of Pipers & Drummers
The band's drum section will continue to be led by Ryan Sullivan.
Somers said that anyone interested in joining the band are welcome to contact him directly by
e-mail
.
THIS DAY IN HISTORY:
November 1, 1990
Bob Hardie dies.
TOP STORIES
Articles from the last three months with the highest overall ratings by readers.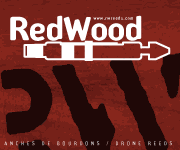 MOST RECENT POST
Hatred unwelcome

Fri, 24 Oct 2014

The Highland pipes draw attention. The volume and distinct sound of the instrument – especially when played poorly – get a reaction from people, so pipers are often seen in protests and parades. Pipers who work their entire lives …
Read more »
UPCOMING EVENTS
November 8, 2014
PPBSO AGM and GALA
Best Western Brant Park Inn, 19-Holiday Inn Drive, Brantford
November 15, 2014
Angus Macdonald Championships
Lakeside, CA
November 21, 2014
2014 Balmoral Classic
Pittsburgh, PA
November 23, 2014
Scotch Tasting Fundraiser
14200 Green Timbers Way, Surrey.
February 25, 2015
Red Hot Chilli Pipers
The Venue, Peterborough, Ontario
TIP OF THE DAY
Learning the scores note-for-note is acceptable; however, learning how to adjust the scores to the pipe tune is the key to playing music.
Graham Kirkwood, L-D, Niagara Regional Police
FROM THE ARCHIVES