(Page 1 of 1)
The new-look House of Edgar-Shotts & Dykehead under recently appointed Pipe-Major Ryan Canning have started the rebuilding process with the addition of Gold Medalist Glenn Brown as Pipe-Sergeant and his brother Graham in the drum section.
Glenn Brown departs the up-and-coming ScottishPower Pipe Band, fresh from its second-place at the 2012 World Pipe Band Championships, while Graham Brown joins following his dismissal from the Grade 1 Peel Regional Police Pipe Band.
Both Browns previously played with Shotts & Dykehead, and follow in the footsteps of their mother, Gail, who played with the band in the 1970s.
Canning said that several other new personnel have come on board, including piper Megan Canning, who joins from Field Marshal Montgomery.
"I'm absolutely delighted to announce that Gold Medalist Glenn Brown is the new Pipe-Sergeant of the band," Ryan Canning said. "Glenn is a fantastic candidate for the job, and not only is he one of the world's top solo pipers, but he is an experienced teacher, a veteran bandsman, and he is even a past World Champion with the Shotts band.  Beyond this, Glenn and I have been friends for many years, which I think is the foundation of a great partnership.  I'm really excited to work with Glenn and the team."
Glenn Brown said that his departure from ScottishPower was completely amicable.
I have really enjoyed the past four seasons with the ScottishPower Pipe Band
THIS DAY IN HISTORY:
May 5, 1951
Dundonald Colliery Pipe Band wins Grade 3 at European Championships, Edinburgh.
TOP STORIES
Articles from the last three months with the highest overall ratings by readers.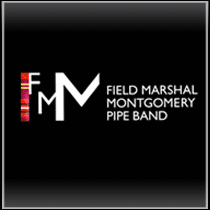 MOST RECENT POST
Easy prizes, or challenging fun?

Sun, 19 Apr 2015

Play easy and boring music well, or play harder and interesting stuff and have more fun? It's an age-old quandary for lower grade pipers and pipe bands. Almost every judge would say (over and over again), play tunes that your … Co …
Read more »
UPCOMING EVENTS
May 9, 2015
Kiwanis Amateur Piping/Drumming & Mini Band Competition
London Central Secondary School, London, ON
May 9, 2015
Bob Worrall Recital
The London Club, 177 Queens Ave
May 9, 2015
Bob Worrall, piper, in recital
London, Ontario
May 9, 2015
Kiwanis Music Festival Amateur Piping, Drumming & Band Competition
London, Ontario
May 9, 2015
Prescott Highland Games
Watson Lake Park Prescott, AZ
TIP OF THE DAY
Pipers: Don't stop halfway through a tune in practice to tune your pipes. Get used to finishing the tune even if your pipe is wild.

FROM THE ARCHIVES