(Page 1 of 1)
The new-look House of Edgar-Shotts & Dykehead under recently appointed Pipe-Major Ryan Canning have started the rebuilding process with the addition of Gold Medalist Glenn Brown as Pipe-Sergeant and his brother Graham in the drum section.
Glenn Brown departs the up-and-coming ScottishPower Pipe Band, fresh from its second-place at the 2012 World Pipe Band Championships, while Graham Brown joins following his dismissal from the Grade 1 Peel Regional Police Pipe Band.
Both Browns previously played with Shotts & Dykehead, and follow in the footsteps of their mother, Gail, who played with the band in the 1970s.
Canning said that several other new personnel have come on board, including piper Megan Canning, who joins from Field Marshal Montgomery.
"I'm absolutely delighted to announce that Gold Medalist Glenn Brown is the new Pipe-Sergeant of the band," Ryan Canning said. "Glenn is a fantastic candidate for the job, and not only is he one of the world's top solo pipers, but he is an experienced teacher, a veteran bandsman, and he is even a past World Champion with the Shotts band.  Beyond this, Glenn and I have been friends for many years, which I think is the foundation of a great partnership.  I'm really excited to work with Glenn and the team."
Glenn Brown said that his departure from ScottishPower was completely amicable.
I have really enjoyed the past four seasons with the ScottishPower Pipe Band
THIS DAY IN HISTORY:
March 28, 1960
Walter Douglas, MBE dies, Vancouver.
TOP STORIES
Articles from the last three months with the highest overall ratings by readers.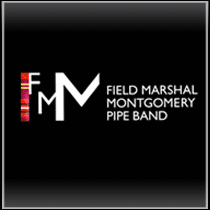 MOST RECENT POST
Shake up or shut up

Sat, 7 Mar 2015

The grand old Crieff Highland Games deciding, at least this year, to drop solo piping competitions from its day in August is certainly a shame for piping tradition, but it's  emblematic of the challenges facing event organizers — …
Read more »
UPCOMING EVENTS
March 29, 2015
Brisbane Boys College Highland Gathering
Brisbane Boys' College, Brisbane
April 3, 2015
BC Pipers' Annual Gathering
Simon Fraser University & TBA
April 3, 2015
Maclean Highland Gathering
Maclean, New South Wales
April 4, 2015
Toronto Indoor Games
Moss Park Armoury, Toronto, ON
April 11, 2015
Amateur Competition
Hamilton, Ontario
TIP OF THE DAY
Pipers: Never start your tune in competition unless your pipes are 100% in tune or the red light is on.

FROM THE ARCHIVES