(Page 1 of 1)
Leading-Drummer Graham Brown has been summarily sacked by Pipe-Major John Cairns, possibly leaving the Grade 1 Peel Regional Police Pipe Band without a drum section.
According to sources, Brown was asked to resign from the band on the morning of August 20th, little more than a week after the band made the Grade 1 Final at the World Pipe Band Championships, with its drum section placing second in the Qualifier round against 17 other bands.
Peel went on to place eighth and thirteenth in drumming in the MSR and Medley events, respectively, in the 14-band Final.
"I can confirm that Graham Brown is no longer with the Peel Regional Police Pipe Band, Cairns said. "We thank him for his time with the band as lead-drummer and we wish him well with his future endeavors. As to where we go from here
TOP STORIES
Articles from the last three months with the highest overall ratings by readers.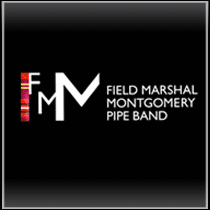 MOST RECENT POST
Haves and have-nots

Thu, 25 Jun 2015

There are those pipe bands that have and those that have not. And increasingly there are competitions and Highland games that have and have not. The size and success of bands and competitions are linked. June 23rd was one of … Con …
Read more »
UPCOMING EVENTS
July 1, 2015
Pugwash Gathering of the Clans
Pugwash, Nova Scotia
July 1, 2015
Embro Highland Games
355644 35th Line, Embro, Ont.
July 2, 2015
Instructors' Recital
King City, ON
July 4, 2015
Penticton Scottish Festival
Kings Park, Penticton, BC
July 4, 2015
All Ireland Championship
Omagh
TIP OF THE DAY
Practice does not make 'perfect' it makes 'permanent.' Take the time to learn your music correctly, so that through repetition (i.e. practice), you don't allow problems to become permanent fixtures in your music.
John Cairns, double Gold Medallist
FROM THE ARCHIVES