(Page 1 of 1)
Leading-Drummer Graham Brown has been summarily sacked by Pipe-Major John Cairns, possibly leaving the Grade 1 Peel Regional Police Pipe Band without a drum section.
According to sources, Brown was asked to resign from the band on the morning of August 20th, little more than a week after the band made the Grade 1 Final at the World Pipe Band Championships, with its drum section placing second in the Qualifier round against 17 other bands.
Peel went on to place eighth and thirteenth in drumming in the MSR and Medley events, respectively, in the 14-band Final.
"I can confirm that Graham Brown is no longer with the Peel Regional Police Pipe Band, Cairns said. "We thank him for his time with the band as lead-drummer and we wish him well with his future endeavors. As to where we go from here
TOP STORIES
Articles from the last three months with the highest overall ratings by readers.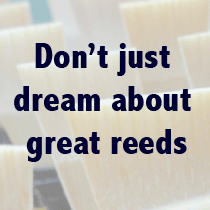 MOST RECENT POST
It's time for Scottish solo piping reform

Tue, 20 Jan 2015

The Scottish solo piping scene is a singular beast. While Scotland invented the idea of Highland pipers competing with subjective music judged by "authorities," there's really no other country on earth that still uses its system. …
Read more »
UPCOMING EVENTS
February 6, 2015
Mid-Winter Celtic Festival
Regina, SK
February 6, 2015
2015 Pipe & Drum Weekend – Atlanta Piping Foundation, Inc.
Holiday Inn 4386 Chamblee-Dunwoody Road Atlanta GA 30341
February 7, 2015
Casco Bay Solo Piping Contest
Portland ME
February 14, 2015
Queen Mary Scottish Festival
Long Beach, California
February 21, 2015
BC Pipers' Mini Gathering
Pitt River Middle School, 2070 Tyner Street, Port Coquitlam, BC V3C 2Z1.
TIP OF THE DAY
Pipers: When travelling long distances on a plane with pipes – especially for those using a hide bag – cork the stocks, and store the pipes in a large plastic bag. It prevents excessive drying-out caused by the dry, pressurized air in the cabin.
Sean Somers, Calgary
FROM THE ARCHIVES