THIS DAY IN HISTORY:
October 23, 1962
Archie MacNeill dies, age 83, Glasgow.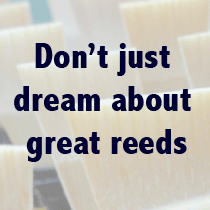 MOST RECENT POST
Forward

Fri, 17 Oct 2014

The 2015 World's format is backwards. It's hard to fault the organizers for having another go at the 2014 format: Friday only Grade 1 qualifying; Saturday is the Grade 1 Final and everything else. It's an opportunity missed. But i …
Read more »
UPCOMING EVENTS
October 25, 2014
Central Virginia Celtic Festival & Highland Games
Richmond International Raceway, Richmond VA
October 31, 2014
Tucson Celtic Festival
Rillito Raceway Park, Tucson , AZ
November 8, 2014
PPBSO AGM and GALA
Best Western Brant Park Inn, 19-Holiday Inn Drive, Brantford
November 15, 2014
Angus Macdonald Championships
Lakeside, CA
November 21, 2014
2014 Balmoral Classic
Pittsburgh, PA
TIP OF THE DAY
Pipers: Don't stop halfway through a tune in practice to tune your pipes. Get used to finishing the tune even if your pipe is wild.

FROM THE ARCHIVES