Colchester Highland Games
June 8, 2014
Colchester, England, United Kingdom

pipe bands grades 2-4
Colchester Highland Games
June 1, 2002
Colchester, England, United Kingdom

Grades 2,3,4,& D/M.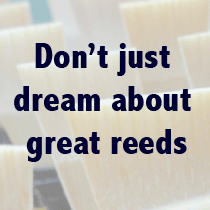 MOST RECENT POST
It's time for Scottish solo piping reform

Tue, 20 Jan 2015

The Scottish solo piping scene is a singular beast. While Scotland invented the idea of Highland pipers competing with subjective music judged by "authorities," there's really no other country on earth that still uses its system. …
Read more »
UPCOMING EVENTS
February 6, 2015
Mid-Winter Celtic Festival
Regina, SK
February 6, 2015
2015 Pipe & Drum Weekend – Atlanta Piping Foundation, Inc.
Holiday Inn 4386 Chamblee-Dunwoody Road Atlanta GA 30341
February 7, 2015
Casco Bay Solo Piping Contest
Portland ME
February 14, 2015
Queen Mary Scottish Festival
Long Beach, California
February 21, 2015
BC Pipers' Mini Gathering
Pitt River Middle School, 2070 Tyner Street, Port Coquitlam, BC V3C 2Z1.
TIP OF THE DAY
When playing a three-note run, accent the third note. The run is a fancy way of playing the last note. The third note is the one that gets the attention and the weight.
Ian Whitelaw, Redondo Beach, California
FROM THE ARCHIVES