May 11, 2014
Gourock Park, George Road, Gourock, United Kingdom

All grades pipe bands and drum majors.
May 11, 2002
Gourock, Scotland, United Kingdom

All pipe band grades & D/M.
May 12, 2001
Gourock, Scotland, United Kingdom

Pipe band competitions for all grades.
NEW APP AVAILABLE
The new pipes|drums app offers the same publication with a streamlined experience. Get the latest news optimized for your smartphone.
THIS DAY IN HISTORY:
July 30, 1984
Polkemmet Colliery wins drumming at Scottish Championships with 10 side drummers, Aberdeen.
TOP STORIES
Articles from the last three months with the highest overall ratings by readers.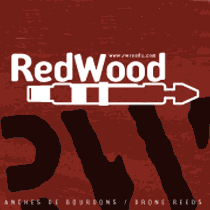 MOST RECENT POST
Hard

Tue, 14 Jul 2015

An unwritten rule of competition: no one is rewarded for difficulty. There are no bonus points for playing hard tunes. There are points for playing hard, medium or easy tunes well. There are points taken away for playing hard stuf …
Read more »
TIP OF THE DAY
Once you've learned exercises, don't forget them! Make it a habit to incorporate them into your practice regimen, even when playing on pipes.
George Campbell, Oshawa, Ontario
FROM THE ARCHIVES