THIS DAY IN HISTORY:
November 20, 1971
PPBSO approves official affiliation with SPBA; Iain Morrison wins Eagle Pipers competition, Edinburgh.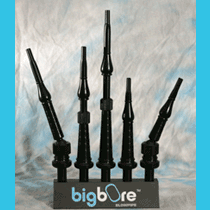 MOST RECENT POST
Break it down

Fri, 14 Nov 2014

"I broke down." These are the saddest of possible words a competitive solo piper has to say. The ignominy of going off the tune and skulking from the competition stage (even if the "stage" might be a parking lot or … Continue read …
Read more »
TIP OF THE DAY
To ease the blowing-in period of a chanter reed, simply press the reed firmly in the lowest part of the blades between the finger and thumb until you feel both blades ease gently together. Continue to do this and keep blowing the reed until you find the reed giving an acceptible weight.
Tom McAllister, Jr.