The 2014 Raspberry Awards
Published: January 3rd, 2015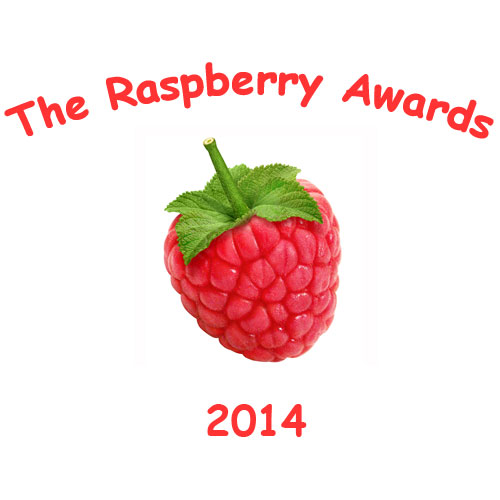 It's time again for my annual Raspberry Awards, now in its third year, where we highlight some of the more epic fails from the last 12 months. The year 2014 had so many contenders that I'm almost out of slavers, and one that deserved the biggest, most sloppy splutter doesn't even bear repeating. Like Toronto Mayor Rab Ford, let's just be thankful it's over.
And now, my 2014 Raspberry Awards . . .
The Harry Tung Band Management Award

Following the theme of last year's rant, yer pal Harry likes to start with a bit of bright news. He delivered a virtual pat on the back last year to SFU and SLOT for the way they handled their changes of command, and in 2014 Inveraray & District Pipe Band made a pretty big change in the leadership team that seemed to go well for the band. Replacing the long-serving and very involved Dougie Campbell with Alasdair Henderson turned out to be a solid move for the band, which won its first Grade 1 major in 2014, and narrowly missed winning the World's.
The His Father's Lament for His Empty Sporran Award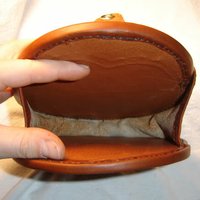 Dues and fees for many associations around the world are out of control and Harry doesn't know why. Is prize money better? No. Has stewarding improved? Nope. Are members getting state-of-the-art communication? Na. I'm left wondering why more, more, more money is needed for same, same, same. "Wanted: youngsters who want to learn pipes or drums. Please bring a giant wad of cash and a letter from your parents' bank manager." We deserve an explanation.
The "Wow, I Didn't See That Coming!" Award II
This award is consistent with 2013, 2012, 2011, 2010, 2009 . . . where the cameras and media rushed to the winning band at the World's before the result was actually announced, killing the moment for those there. The RSPBA needs to do a little research here. There must be a way to tee things up without spilling the beans so profoundly before the announcement. Besides, I'm sure the winners will gladly re-enact their jubilation for any photogs who missed the shot, as they do already throughout the evening. "Awright, lads and ladies, big celebration on three. One, two . . ."
The Toronto Police Musical Bravery Award
The entire piping world, and even Harry's long-time squeeze Henrietta, were amazed and amused for several years when Toronto Police competed with their medleys "Variations on a Theme of Good Intentions," "Idiomatica," "Gallus No. 3," and "Cutting Bracken." Competitive suicide or musical bravery? Harry's going with the bravery, although sometimes that is also competitive suicide. That turned out to be the case this year for ScottishPower, whose innovative "Flame of Wrath" medley incorporated piobaireachd to a greater extent than had been done in recent times. The level of difficulty and finesse needed to bring that to fruition mostly seemed to go unrecognized by judges, and especially at the World's. So, Harry tips the bonnet to the ScottishPower Pipe Band with this year's Musical Bravery Award, and gives a massive spluttery lips-and-tung blow off to any judges afraid of anything different.
The There's Nae Money In It, So Dinnae Bother Award
Every Highland games should be paying proper legal licensing for the music being performed. Not only is it morally right, it's the law. But Harry's pretty sure that very few of them bother to license their events, and, so, they cheat pipers and drummers out of fair compensation for their music. For the likes of the World's or Maxville, we're talking many thousands of pounds or dollars based on gate receipts that I sincerely hope are being paid so that the people who made the music receive what they have earned. There's more copyright music being performed for the paying public as just about any events in the world. Time to pay the pipers . . . and drummers.
The Shall I Put You Down Again For Next Year? Award
To those officious judges out there – you know who you are – who pressure Highland games and associations to hire them again for next year and again the year after and again and again. These rather sad folks actually get out their calendars before they leave an event and lobby to be hired again in a year – "before I'm all booked up." Ever wonder why certain competitions year after year have the same faces judging? It's usually because the judge has invited him or herself and finagled another "invitation." Competitors want variety, but, unfortunately, some judges love money and the "glamour" of travelling to Poodung, North Estemia, and the ego-trip of judging. Uncouthy and yicky.
The BBQWTF Award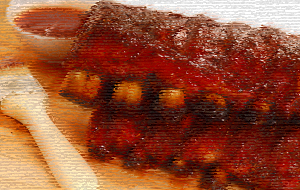 Harry hates to be so consistent (if only the E doublings and flam-fives were as good) but once again he's awarding the RSPBA (again) with a loud, smelly Raspberry. Early in the season, the RSPBA decides to upgrade the EUSPBA's Stuart Highlanders (High-LAND-ers) to Grade 1 without any consultation with the band, the EUSPBA grading folk, judges, travel agents, and not a few angry soccer moms. What? Haven't we already been here, and didn't an RSPBA Big-Wig commit at a previous Alliance of North American Pipe Band Association (ANAPBA) event that the RSPBA would always consult with other associations? Apparently not when it counts. Not to say that the band wasn't in fact playing to the Grade 1 standard, but changing a band's grade without consultation was just plain bad form. Now, however, the RSPBA is pretty keen to fly to Kansas City to consult to their hearts' content, given that there are some gourmet KC BBQ, concert tickets, and other fun on the line. A simple phone call or email won't be possible for grading, but cross-Atlantic socializing is always in style. Yeah, baby!
The Xenophobia Award
Harry's all for protecting and serving, abiding by the rules, protecting the environment and endangered species, and all that good stuff. However, the USA has proved that sometimes common sense and reasonable discretion get lost in the rush to fill the gaps. Pipers travelling across US borders in any direction became very wary of taking their ivory mounted pipes after two sets were seized, and lots of pipers heading to the World's were re-thinking their instrument choices. Does this mean that North Americans will not get to hear Stuart Liddell's silver and ivory MacRaes, Roddy MacLeod's Lawries or Angus MacColl's Hendersons? That would be some misguided legislation. Add to that the difficulty that non-Americans have to cross the border to perform at Highland games, or judge them, and you've got a situation where really good people are just going to avoid all the hassle and stay home from otherwise excellent US events.
The It's Oony a Problem Fae They "Overseas" Bawnds Award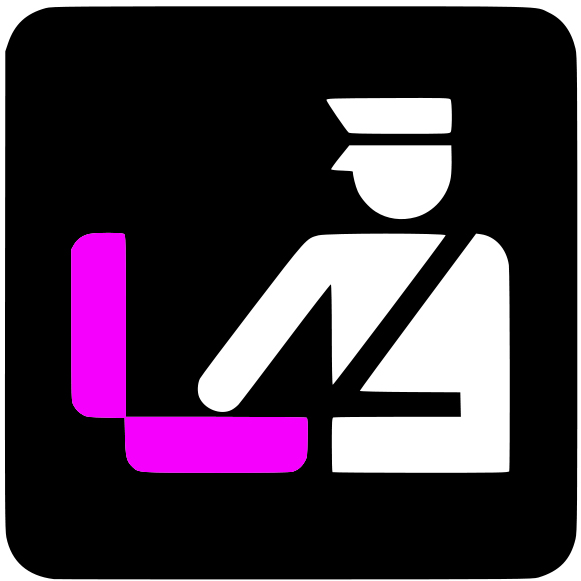 Still with the good folk at 45 Wash, the RSPBA Big Enchilada, when asked about how the summertime US crackdown on ivory might affect the World Pipe Band Championships, to which many pipers travel from or through the USA to get to, said to the Scotsman newspaper, "This seems to more of a problem in America than here. It's a problem for the individuals, but I don't see it having an impact on the World Championships." Harry has a tip: at least pretend to have a little concern for your "overseas" guests. After all, they arrive with a full wallet, leave with an empty one, and make the World's . . . THE FREAKIN WORLD'S!
Harry's Holiday of the Year
Harry thinks there just aren't enough reasons in the year to celebrate, so here's another one: Bagpipe Appreciation Day. And a Raspberry for including bagpipes along with all the other weird stuff. Are we really that strange?
Well, that's it for another year of the Raspberries, and Harry's all ears to your thoughts, responses, story ideas and downright gossipy bits. Happy Hogmanay from Harry, the always-fetching Henrietta ("Henrietta, can you please fetch a new bogroll? You left it empty!") and all the correspondents who make his column tick. (Ooo-er!)
Got scoop, dirt or just want to get something off your chest? Be sure to keep yer auld pal Harry informed with your anonymous tips!