Harry: whozit judges, chanter banter, Biggar's better
Published: June 28th, 2015
It's been a while since I checked in with my dear readers. Since the New Year Harry's been all over the place, namely in the south of France in the spring after a few weeks in Panama, and then over to the Auld Country to take in a few championships. Harry's also been fair stuck into the YouChubes and hanging over the fence at the circle like a coo needin' a good drink, or maybe like a band member needin' a good drink.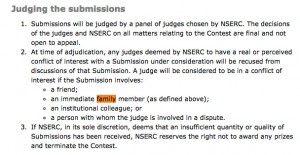 Harry thinks the RSPBA might be on the drink with the judging assignments. When are they going to catch on that close relatives should not be judging family members? How would you feel if you lost out on a job because the decision-maker was the father of the guy he hired? Pretty much every international music association has rules that prevent close relatives from judging family members, but not the RSPBA, or for that matter any pipe band association except the one in Ontario (check rule B-9.1), which figured out about 20 years ago that nepotism – or the perception of it,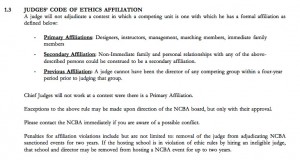 which is just as bad – should be stopped . Now, Harry's not making any assertions about actual results, other than to say it looks terrible for all concerned, and offers an avenue for those wanting to pick at results. And guess what, dear readers? Everyone else in the competitive world has that sorted out: brass bands, choirs, music festivals, cattle shows and dairy festivals. It's about time the pipe bands sorted that, too. Just like teachers giving prizes to pupils, it's unfair to the competitors when a relative on the pen gives the nod to them. The competitor might well have deserved the prize from any competent judge, but everyone rolls their eyes. It's not fair to those who earned it. Maybe Harry's summer project will be to draft "The RSPBA Family Tree" showing which

adjudicators are linked by family to which players in which bands, so that everyone can "judge accordingly." Sounds like a right wee laugh for a Friday night in with the Mrs.
It's been a few years since the North American Championships had close to 60 bands, but this year Maxville's numbers are up to 57, including 10 in Grade 2. Unfortunately, only four in Grade 1, with the usual attrition due to the Svengali-like trance that the World Championships puts most of the top-grade bands in. I wonder if the Glengarry Highland Games will see . . .
every other year having big entries, as bands go in two-year travel cycles. But 10 Grade 2 bands certainly bodes well for North American pipe banding. Could the USA have more Grade 1 bands than Canada in five years?
You know those "Laser Floyd" shows, where a Pink Floyd tribute band performs the hits of the real band? Or "The Beatles Experience"? Or that "Zoso" thing about Led Zeppelin? An interesting development is the reenactment of the 1987 Ballymena, Northern Ireland, concert by some original 78th Fraser Highlanders, or rather, a reenactment by those who were in that band then, and who, with a few exceptions, are no longer in that band. Celtic Connections in January 2016 has apparently agreed to mount this project. I wonder how the members of the current 78th Fraser Highlanders Pipe Band feel about it. It's not like this band no longer exists, after all. Does today's band have a say in what group can use their name in a ticket-selling manner? Do they get a cut of the gate? The 78th Frasers of today get royalties from the Live In Ireland recording. Apparently former Pipe-Major Bill Livingstone – who left the current band in 2010 – will do his foot-stomping thing centre-stage, with Reid Maxwell leading the drumming as they attempt to recreate that zeitgeist moment in pipe band history. "Laser Fraser," anyone?
Call it a Biggar smaller event, as in John Biggar, organizer of the Pleasanton Highland Games in California, taking the law into his own hands by creating new rules so that his contest can have a Grade 1 competition. Instead of hoping and praying to little avail that massive top-grade bands will make the trip to his event, Biggar has decided that he'll bring three bands of eight pipers, four snares, two tenors and a bass to the contest. Presumably, Dowco Triumph Street, Greater Glasgow Police Scotland and LA Scots (what, no SFU?) will select their very best players for the trip. Interesting thought: won't this make these bands even tighter with sound and unison? I should think so. Harry's heard enough of the messy "big" sounds of bands scrounging for warm bodies to fill the ranks in order to keep up with appearances. Bring on smaller with better quality. Is Biggar better?
Harry's seen quite a few new names on judging panels this year. Relatively few are familiar to even me, and I know everyone who's ever done anything. Some he's never heard of before – especially in Scotland. Suddenly, there are more unknowns than ever judging championships. No one but their close friends seems to know who they are. And when I look on association sites for background profiles on the judges, there's nothing to be found anywhere. Here's the thing, associations: if you're going to accredit new judges, then do us a favour and publish information about them. Tell us why they were qualified to sit those exams. Tell us which Grade 1 bands they played with and for how long. Tell us what solo prizes they won and when. Tell us their . . .
other accomplishments. When you don't do that, then people wonder just who the heck these people are. And of course when you don't know, you tend to assume they're unqualified.
Harry's been watching the "majors" with some interest, and the top bands seem to be in excellent form, and getting better each time out. If you can ignore the judging assignments and some glaring discrepancies in results between judges, the first three contests have been loaded with great sound and music from a number of bands, and it has to be exciting for all concerned. No doubt the annual, "Will anyone beat FMM?" question is already being asked at pubs round the world, and yer pal Harry has a tenner both ways on that one. Remember last year when the world's was thrown a curveball at the second-last championship before the World's, with Field Marshal Montgomery placing fourth – fourth?! – at the Europeans? Lots of blather about the end of that reign. Blather.
Great to see the new Book 16 of the Piobaireachd Society's Collection out, with the official launch in August at Piping Live. It looks like they're continuing the antiquated tradition of having the Glasgow College of Piping as the sole distributor. Really?! C'mon PiobSoc. Time to spread things around. Your veep has even moved on or "retired" or something or other. And, my prediction for the 2017 set tunes: get set to purchase Book 16; these piobs will feature in the Gold Medal list, so get a head start today! In all seriousness, cool that there is a body propping up music that otherwise might vanish.
Speaking of solid bets, the last two seasons have seen a quiet but definitive move to new chanters for a lot of bands. Shepherd and G1 chanters are appearing in all kinds of bands, with even Simon Fraser University setting aside those trademark-sound Sinclairs. Evidently, it's battle-stations after missing last year's World's list. Everybody loves a winner, and Harry does too. FMM and ScottishPower have been setting the standard for Shepherd sound in Harry's view, and last year Inveraray jumped to the fore with a change from Sinclair to G1 chanters, so this year bands across the range are swapping to Shepherd and G1, and you'd have to bet there will be Christmas bonuses in a few shops this December. But really, could you blame anyone for wanting to sound like FMM, Shotts or Inveraray?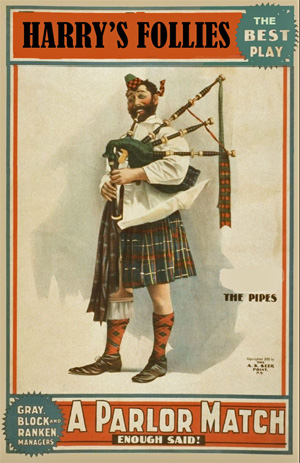 Now Harry's going to talk about clowns, and not the scary ones wi' the big red noses (piping judges), but that interesting sub-genre of comedy, the stand-up bagpipe comedian. North Americans are well used to the sounds and stories of "Johnny Bagpipes Johnston" and while he won't win any big piping contests, he is clever and funny enough to get a laugh out of a piping crowd. Now, added to that mayhem, we have "Claus Reiss, the only bagpipe comedian in Europe." This is motivation for Harry, who has always fancied a wee touring show. Harry thinks he and Henrietta might just bundle the grandkids and do a run of "Harry's Follies" wherein he performs grandly the ancient tunes, waxes eloquently about the perils of judging relatives or mooning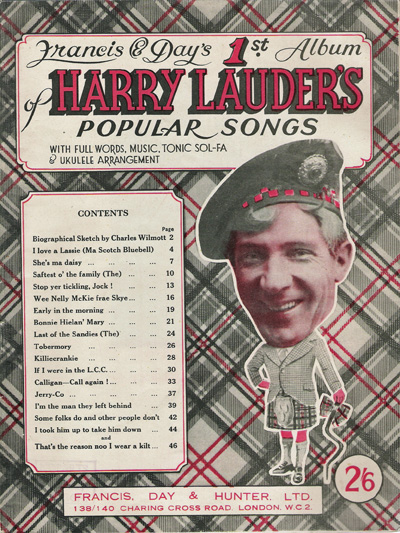 peace officers from the band coach, followed by a few songs from Henrietta and the grandweans. Or, I'll just call the show "Harry Louder: I Love a Laughie," and add a few lasers. Oh, won't ye please buy a ticket tae help a'body?
Edinburgh Fringe Festival, here I come! But I still want to hear from my loyal Harry-ites, so be sure to send me your scoop, dirt and droll plays on words. Don't worry, I'll keep your name out of it. Mum's the word, as long as we can shout from the ramparts the latest and greatest stuff that's almost too hot to print.