August 30, 2013
Dunoon, Scotland, United Kingdom

August 25, 2011
Dunoon, Scotland, United Kingdom

August 26, 2005
Dunoon, Scotland, United Kingdom

The world's largest and most spectacular Highland Games since 1894.
GET THE MOBILE APP!
The new pipes|drums app offers the same publication with a streamlined experience. Get the latest news optimized for your smartphone.
THIS DAY IN HISTORY:
August 23, 1973
Ed Neigh wins Dunvegan Medal, Portree, Skye.
TOP STORIES
Articles from the last three months with the highest overall ratings by readers.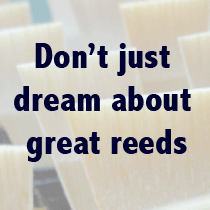 MOST RECENT POST
March pastiche

Wed, 3 Aug 2016

This summer I've had the pleasure of revisiting a part of that UK pipe band scene tradition at competitions called the "march past." For those who might not know, the march past is essentially this: at the end of the … Continue re …
Read more »
UPCOMING EVENTS
August 26, 2016
Cowal Highland Games – Solo Events
Cowal Park, Dunoon
August 27, 2016
Cowal Pipe Band Championship
Cowal Park, Dunoon
August 27, 2016
Foothills Highland Games
Foothills Composite High School in Okotoks, Alberta.
August 27, 2016
The North Lanark Highland Games
N.L.A.S. Fairgrounds, Almonte, Ontario
September 3, 2016
Calgary Highland Games
Springbank Park
TIP OF THE DAY
Stretch your fingers. Athletes stretch for ultimate performance for their muscles. We want the optimum performance from our fingers so stretch them.

FROM THE ARCHIVES