THIS DAY IN HISTORY:
August 23, 1973
Ed Neigh wins Dunvegan Medal, Portree, Skye.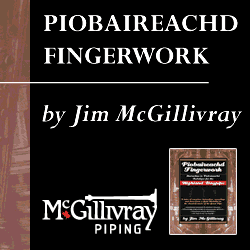 MOST RECENT POST
Post-World's-Week

Fri, 22 Aug 2014

A week has already gone by since Piping Live! and the World's wrapped. It was another terrific week of piping, drumming and musical (and other) excess. The planning involved to put on the Festival and the World's never cease to … …
Read more »
UPCOMING EVENTS
August 29, 2014
The Wisconsin Highland Games
Waukesha Expo Center Waukesha, Wisconsin
August 29, 2014
Cowal Highland Gathering
NULL
August 30, 2014
Pacific Northwest Highland Games
Expo Center, Enumclaw, WA
August 30, 2014
Calgary Highland Games
Springbank Park, Calgary, AB
August 30, 2014
Stranraer Highland Games
Stranraer
TIP OF THE DAY
Don't bother entering Perth (day after the World's) – you'll never make it
Anon.
FROM THE ARCHIVES