LATEST NEWS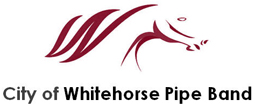 City of Whitehorse gallops to Grade 1
Last Updated: July 30, 2015
The recently reformed Grade 2 City of ... | Read more »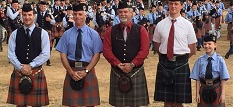 BCPA announces 2015 Grand Aggregate winners
Last Updated: July 27, 2015
The British Columbia Pipers ... | Read more »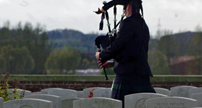 Piper raises funds to mark century since The
Last Updated: July 24, 2015
Evan Finnegan playing at a First ... | Read more »
THE LATEST FROM THE PIPE|DRUMS VIDEO CHANNEL
NEW APP AVAILABLE
The new pipes|drums app offers the same publication with a streamlined experience. Get the latest news optimized for your smartphone.
TOP STORIES
Articles from the last three months with the highest overall ratings by readers.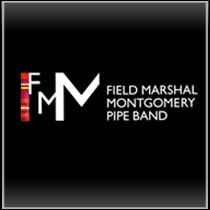 MOST RECENT POST
New rules

Sun, 2 Aug 2015

I'm a moderate fan of Real Time with Bill Maher, and really like his "New Rules" segment. Spending two days judging an assembly line of competitors at Maxville, there's hardly time enough to think about anything else between perfo …
Read more »
UPCOMING EVENTS
August 5, 2015
CARLOWAY PIPING CHAMPIONSHIPS-ISLE OF LEWIS
August 5, 2015
Isle Of Skye Highland Games
The Lump, Skye
August 7, 2015
Dornoch Highland Gathering
The Meadows Park, Dornoch
August 8, 2015
Fergus Scottish Festival
550 Belsyde Ave. East, Fergus, ON
August 8, 2015
Atholl & Breadalbane Highland Gathering
Wades Park, Atholl & Breadalbane (Aberfeldy)
TIP OF THE DAY
To ease the blowing-in period of a chanter reed, simply press the reed firmly in the lowest part of the blades between the finger and thumb until you feel both blades ease gently together. Continue to do this and keep blowing the reed until you find the reed giving an acceptible weight.
Tom McAllister, Jr.
FROM THE ARCHIVES