LATEST NEWS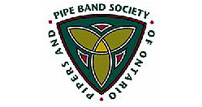 Judges meet for annual spring PPBSO seminar
Last Updated: April 19, 2015
Twenty-four adjudicators accredited ... | Read more »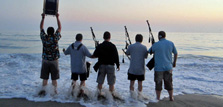 Journey almost complete for Pipes & Sticks ...
Last Updated: April 16, 2015
The original somewhat bizarre trek ... | Read more »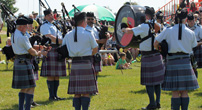 Ontario back down to one Grade 2 band
Last Updated: April 14, 2015
The Pipers & Pipe Band Society of ... | Read more »
THE LATEST FROM THE PIPE|DRUMS VIDEO CHANNEL
THIS DAY IN HISTORY:
April 21, 1949
Donald MacLeod's "Knightswood Ceilidh" gets 3rd prize in composing contest. Hector MacLean wins with "The Knightswood Highlanders".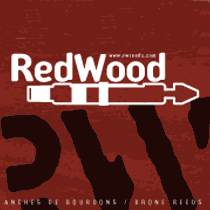 MOST RECENT POST
Easy prizes, or challenging fun?

Sun, 19 Apr 2015

Play easy and boring music well, or play harder and interesting stuff and have more fun? It's an age-old quandary for lower grade pipers and pipe bands. Almost every judge would say (over and over again), play tunes that your … Co …
Read more »
UPCOMING EVENTS
April 25, 2015
Atlantic Canada Piobaireachd Challenge
College of Piping, Summerside, PEI
April 25, 2015
139th Anniversary Sacramento Valley Scottish Games and Festival
Yolo County Fairgrounds * Woodland, CA
April 25, 2015
Brandon Highland Festival
Crocus Plains High School, Brandon
May 2, 2015
Savannah Scottish Games & Highland Gathering
Bethesda Academy 9520 Ferguson Avenue Savannah GA
May 2, 2015
The Livingstone
Hamilton, Ontario
TIP OF THE DAY
Pipers: Never start your tune in competition unless your pipes are 100% in tune or the red light is on.

FROM THE ARCHIVES