Bruce addresses Oban, wins battle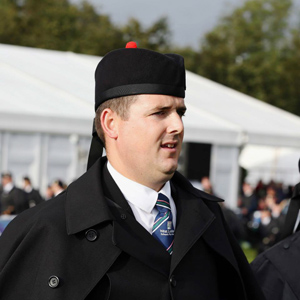 Oban, Scotland – April 30, 2016 – Gordon Bruce of Kilwinning, Scotland, emerged the overall winner at the annual Highland & Islands solo piping competitions, but only after organizers realized that they blundered, inexplicably announcing Darach Urquhart of Glasgow the winner of the MSR in the Premier and A-Grade events. Brighde Chaimbeul, who earlier in the week was announced the winner of the prestigious BBC2 Young Folk Award, won the C-Grade MSR, while Chris Lee of Hong Kong took the Piobaireachd in the same grade.
Premier and A-Grade
Piobaireachd
1st Gordon Bruce, "Lament for MacSwan of Roaig"
2nd Darach Urqhuart, Glasgow, "The Earl of Ross's March"
3rd Gordon McCready, Renfrew, Scotland, "The Big Spree"
4th Allan Russell, Kelty, , Scotland, "Mary's Praise"
5th Jenny Hazzard, Edinburgh, "Lady Margaret MacDonald's Salute"
Judges: Ronnie McShannon, Stuart Shedden
MSR
1st Allan Russell
2nd Gordon Bruce
3rd Gordon McCready
4th Ben Duncan, Edinburgh
5th Jenny Hazzard
Judges: Ronnie McShannon, Stuart Shedden
B-Grade
Piobaireachd
1st Euan Dewar, Oban, Scotland
2nd Ross Cowan, Glasgow
3rd Andrew Wilson, Belfast
4th Edward Gaul, Dundee, Scotland
5th John MacDonald
Judges: Iain MacFadyen, Stuart Samson
MSR
1st Callum Moffatt, Edinburgh
2nd Andrew Bova, Glasgow
3rd Andrew Wilson
4th Cameron MacDougall
5th Ross Cowan
Judges: Colin MacLellan, Tom Speirs
C Grade
Piobaireachd
1st Chris Lee
2nd Andrew Bova
3rd Connor Jardine
4th Dan Nevans
5th Ronald Telfer
Judges Colin MacLellan, Tom Speirs
MSR
1st Brighde Chaimbeul
2nd Ciaran Ross
3rd Chris Lee
4th John MacLeod
5th Edward Gaul
Judges: Ronnie McShannon, Stuart Shedden
Got results you want to share with the piping and drumming world? Just send them to us along with a photo or two using the format above. Thanks!