Canmore Games resuscitated
The long-struggling Canmore Highland Games of Alberta were confirmed dead by organizers late last year, but have been resuscitated by a new team of organizers and financial backers have breathed new life into the spectacularly scenic competition.
+ Canmore Games calls it quits
The Malcolm Scottish Society has been created, led by a local developer, to resurrect the event, typically held in early-September each year, saying that the contest will be administered for a few years, with assurances that volunteers will not be alienated with over-work.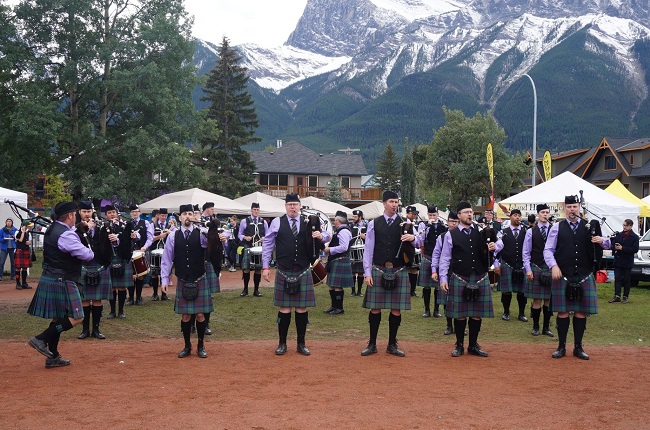 According to legend, Scotland's King Malcolm, nicknamed "Canmore," came up with the idea of Highland games, thus the name for the new organization.
While the event is a staple on the Alberta piping and drumming scene, competitors have not always been pleased with the organization or conditions. September mornings in the Rocky Mountains can be freezing and icy, and afternoons range from rainy to sunshine and 20 degrees, wreaking havoc on instruments and performances.
The backdrop for the event is one of the world's greatest for a piping and drumming competition, rivalled only by the likes of the Luss and Lochearnhead games in Scotland. The Canmore games typically attract about 5,000 visitors to the winter ski resort town.