Hilton's tunes to be available for charitable download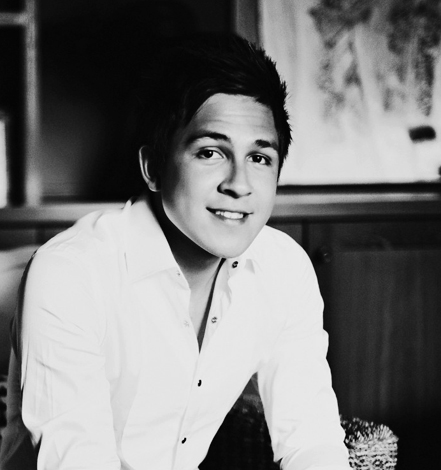 Twenty-three-year-old piper Lincoln Hilton of Melbourne is planning to make his compositions available for purchase online on October 31st with all proceeds going to Australia Cancer Research Foundation, a cause he is particularly keen to support because the disease has affected two of his good friends.
Hilton is the composer and arranger of several compositions that have gained traction, mainly because of the Grade 1 Simon Fraser University Pipe Band's use of them in concert. His original pieces, "400%," "Me and My Chanter," and "Ian McMaster," as well as arrangements for Leonard Cohen's "Hallelujah," "David Ross" by G.S. McLennan and AC/DC's Angus Young's "Thunderstruck" have proven popular, but the specific scores have not yet been published.
Hilton plans to make the tunes available for anywhere between $5 and $15 each.
His inspiration to give to the Australia Cancer Research Foundation came after his teacher, Ian McMaster, died from the disease. And the well-known piper Andrew Bonar's diagnosis in the fall of 2014 further informed his idea for the charitable angle.
Hilton added that he hopes that Bonar himself will contribute some of his own tunes to the project, and said it was "semi-confirmed" at this point.
"I'm anticipating quite a positive response," he said. "There are a number of pipers and bands that I have notified that the sheet music will go on sale on the 31st of October. I'm hoping to attract others that are looking for the sheet music to any of these pieces by getting the word out as much as possible. The bigger the response, the more money we can raise for the Australia Cancer Research Foundation which is what the project is all about. Fingers crossed!"
The project will be released via his website.
Hilton is Deputy Director of the piping and drumming program at Haileybury, a private school in Melbourne.