North American associations recruit judges from each other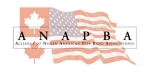 For the first time, a concerted effort to find inter-association availability has gone out to piping and drumming judges in North America, potentially expanding the boundaries of organizations that have previously worked independently with their own lists.
The British Columbia Pipers' Association (BCPA), the Alberta Society of Pipers & Drummers (ASPD), the Western United States Pipe Band Association (WUSPBA), and the Midwest Pipe Band Association (MWPBA) have combined to pool their lists of competitions, asking other Alliance of North American Pipe Band Associations (ANAPBA) to circulate to their panels of adjudicators to find out each judge's interest in and availability for working at games across the continent.
"The system allows adjudicators from the four associations to indicate their availability for all BCPA sanctioned Highland games, all ASPD sanctioned Highland games, particular WUSPBA sanctioned Highland games (that in the past have utilized BCPA, ASPD, and MWPBA adjudicators), and all MWPBA sanctioned Highland games," the joint letter to judges read.
Judges were asked to complete a survey of their interest and availability for each contest. Each of the organizations works with games that are run independently, but through use the accredited judges and rules of the sanctioning association.
"[The project] was started a couple of years ago when [BCPA President] Robbie MacNeil, [WUSPBA President] Jeff Mann, and myself were talking about different things," said Jim Sim, president of the MWPBA. "Robbie is the one who actually put it together. It just makes life easier if everyone has the same information and of course it is a good communications tool.  It might bring some fresh viewpoints to some of the contests.  For the games that hire their own judges, it gives them a much wider range of contacts for judges that are available."
By contrast, the Pipers & Pipe Band Society of Ontario sanctions competitions, but sells its turnkey running of events, from judges to stewards and everything in between, as a packaged deal. The PPBSO approach is similar to that of the Royal Scottish Pipe Band Association.
"I [spoke] with both Rob MacNeil and the PPBSO Board about this late last year and we decided that for 2016 we were going to continue to use our existing process for determining availability of adjudicators," PPBSO President Chris Buchanan said. "Having said that, we invite our judges to participate in the joint availability effort run by the BCPA, ASPD, MWPBA, and WUSPBA; all that we ask (as we have in previous years) is that the members of our panel chose to judge at our sanctioned games first. I personally don't have any concerns about members of our panel preferring the events of other associations and I think that the exposure to piping and drumming in other parts of North America is an important part of both professional development and the continual improvement of our art."
The Eastern United States Pipe Band Association, by number of members the largest organization in the world by far, allows sanctioned events to run on their own, but the EUSPBA has strict policies for hiring judges accredited directly by the EUSPBA.
ANAPBA organizations practice reciprocity between judging panels. The RSPBA does not recognize accreditations with other associations.
For Canadian citizens judging in the United States, the joint effort is trying to facilitate one-year "P-3" visas for temporary work authorization, a hot-button issue lately for the North American piping and drumming scene.
"A P-3 visa may be accorded to artists or entertainers, individually or as a group, coming to the United States for the purpose of developing, interpreting, representing, coaching, or teaching a unique or traditional ethnic, folk, cultural, musical, theatrical, or artistic performance or presentation."
Judges without a US or Canadian passport judging in the USA have to obtain a "Non-immigrant Visa DS-160") which requires an online application, fee payment, and appointment at the nearest consulate for the passport's country.
The BCPA's MacNeil said, "Highland games competition secretaries I have spoken with greatly appreciate direct access to the survey results. It provides them certainty of adjudicators who are available to judge at their Highland games and the adjudicators contact information. Competitors appreciate critiques from adjudicators from outside their association, and the multi-association survey helps, in part, to facilitate this. Finally, adjudicators I have spoken with significantly appreciate the convenience of the multi-association online survey and the ability to express availability and interest in adjudicating outside their home association."
Previously, competitions and associations were on their own, recruiting individual judges from outside of their jurisdictions.