Oban: Smith wins Gold; Cameron Silver; Liddell Sr. Piob; MacColl MSR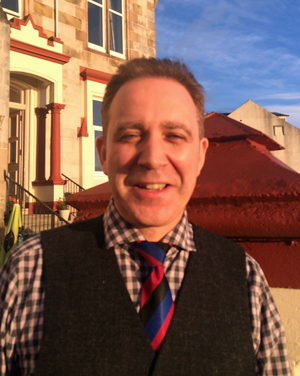 Oban, Scotland – August 26, 2015 – The first day of mainly piobaireachd competitions at the Argyllshire Gathering saw John-Angus Smith of London with the Highland Society of London's Gold Medal, a competition that Smith had competed in for more than 15 years, gaining many prizes, but never winning until now. The prize list featured only one contestant from Scotland.
Smith's win of the Gold Medal was the first by a piper playing on the right shoulder since the ironically-named Angus John MacLellan in 1973 at the same event.
Earlier, Stuart Liddell of Inveraray, Scotland, won the Senior Piobaireachd, a contest excusively for holders of a Highland Society of London Gold Medal at either Oban or the Northern Meeting. It was the first event completed and announced on the day. The prize for Liddell was his second of the Senior Piobaireachd, which he won previously in 2012.
Later at night, Angus MacColl won the March, Strathspey & Reel contest for former winners of the A-Grade light music events. It was his third win of the event, but his first since 1998.
Smith, Liddell and MacColl all gain invitations to the Glenfiddich Championships on October 24th in Blair Atholl, Scotland.
The Silver Medal was won by Sandy Cameron of Roy Bridge, Scotland, while Charlie MacDonald of Inverness, Scotland, won the MacGregor Memorial piobaireachd competition for young pipers.
Stay tuned to pipes|drums for further results from Oban as they become available.
Highland Society of London Gold Medal
1st John-Angus Smith, London, "Lament for Donald Duaghal MacKay"
2nd James P Troy, Victoria, British Columbia, Canada "Lament for the Laird of Annapool"
3rd James MacHattie, Summerside, Prince Edward Island, Canada, "MacNeill of Barra's March"
4th Andrew Carlisle, Pittsburgh, "Lament for the Earl of Antrim"
5th Alastair Henderson, Dunoon, Scotland, "The Big Spree"
Judges: Willie Morrison, Jack Taylor, Bob Worrall
Senior Piobaireachd
1st Stuart Liddell, "Lament for the Earl of Antrim"
2nd Iain Speirs, Edinburgh, "Lament for Patrick Og MacCrimmon"
3rd Andrew Hayes, Ottawa, "Lament for the Duke of Hamilton"
4th Finlay Johnston, Glasgow, "Lament for the Earl of Antrim"
5th Faye Henderson, Kirriemuir, Scotland, "Mrs. MacLeod of Talisker's Salute"
Judges: Bill Livingstone, Iain MacFadyen, John Wilson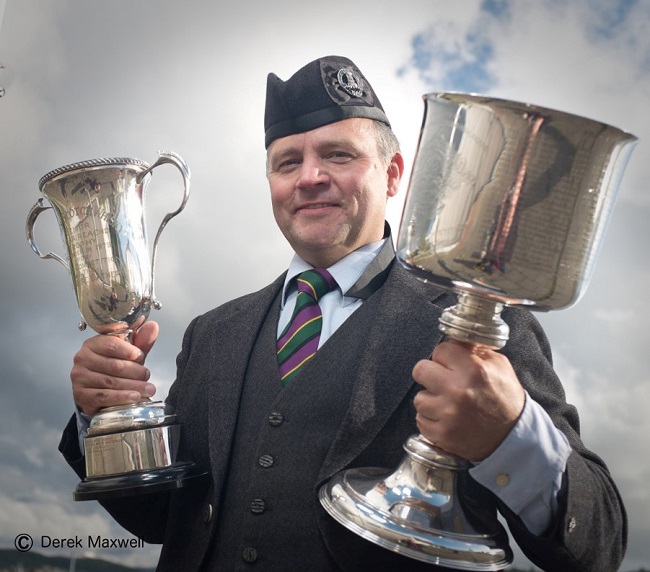 Silver Medal
1st Sandy Cameron, "The Blind Piper's Obstinacy"
2nd Sean McKeown, Toronto, "Isabel Mackay"
3rd Ed Bush, Cardinal, Ontario, "The Earl of Seaforth's Salute"
4th Michael Fitzhenry, Paisley, Scotland, "Lament for Donald Duaghal MacKay"
5th Sarah Muir, Campbeltown, Scotland, "Lament for Captain MacDougall"
Judges: Alan Forbes, Patricia Henderson, Ronnie McShannon
MacGregor Memorial
1st Charlie MacDonald, Inverness, Scotland
2nd John Dew, Crieff, Scotland
3rd Callum Watson, Lasswade, Scotland
4th Ross Miller, Linlithgow, Scotland
Judges: Malcolm McRae, Robert Wallace, Bill Wotherspoon, Andrew Wright

Silver Star MSR
1st Angus MacColl, Benderloch, Scotland
2nd Stuart Liddell
3rd Willie McCallum, Bearsden, Scotland
4th Alastair Lee, Coquitlam, British Columbia, Canada
5th Gordon McCready, Renfrew, Scotand
Judges: Jimmy Banks, Iain MacLellan, Stuart Samson