Oban Day 2: Johnston, Lee win A's; Harper, Duncan win B's
Oban, Scotland – August 25, 2016 – The second day of competitions at the 2016 Argyllshire Gathering took the traditional turn outside for the remaining light music events. The day began with the traditional march to the games, with the winner of the Gold Medal, Ian K. MacDonald, leading the group of pipers, who played "The Argyllshire Gathering" into the games park.
In the first results, Callum Harper of Ontario and Ben Duncan of Edinburgh won the B-Grade March and Strathspey & Reel, respectively. The A-Grade March was then won by Finlay Johnston and Alastair Lee took the A-Grade Strathspey & Reel.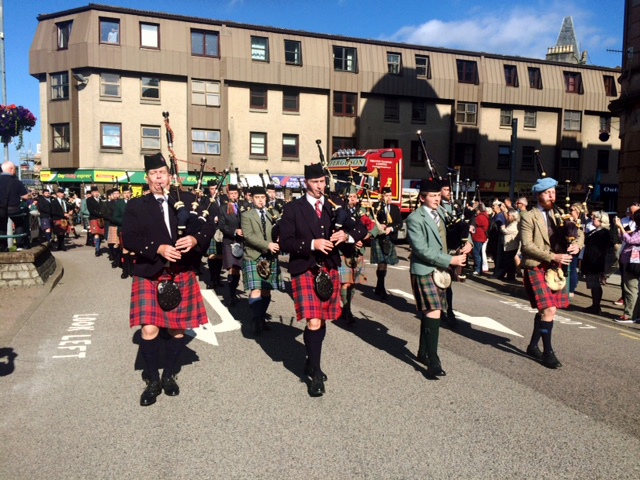 The event marks to the day the fortieth anniversary of the gender breakthrough at the major Scottish piping competitions, when, in 1976, Patricia Henderson (nee Innes) and Anne Spalding (nee Stewart) became the first females to be permitted to compete, following the UK's Sex Discrimination Act of 1975.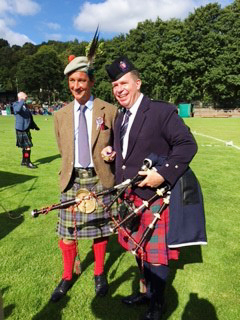 A-Grade
March
1st Finlay Johnston, Glasgow
2nd Sean McKeown, Toronto
3rd Calum Beaumont, Linlithgow, Scotland
4th Angus J MacColl, Iban, Scotland
5th Innes Smith, Glasgow
6th Jamie Troy, Victoria, British Columbia
Judges: Bruce Hitchings, Bill Livingstone, John Wilson
Strathspey & Reel

1st Alastair Lee, Coquitlam, British Columbia
2nd Calum Beaumont
3rd Sean McKeown
4th Gordon McCready, Renfrew, Scotland
5th Derek Midgley, Tinton Falls, New Jersey
6th John Lee, British Columbia
Judges: Patricia Henderson, Iain MacFadyen, Willie Morrison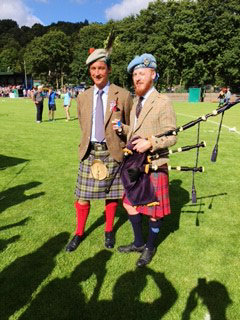 B-Grade
March
1st Callum Harper, Bolton, Ontario
2nd William Rowe, Rata, New Zealand
3rd David Shedden, Glasgow
4th Connor Sinclair, Crieff, Scotland
5th Ben Duncan, Edinburgh
Judges: Malcolm McRae, Ronnie McShannon, Bob Worrall
Strathspey & Reel
1st Ben Duncan
2nd Andrew Lewis, St. Paul, Minnesota
3rd Callum Moffat, Lockerbie, Scotland
4th Calum Watson, Lasswade, Ontario
5th Connor Sinclair
Judges: Colin MacLellan, Jack Taylor, Stuart Samson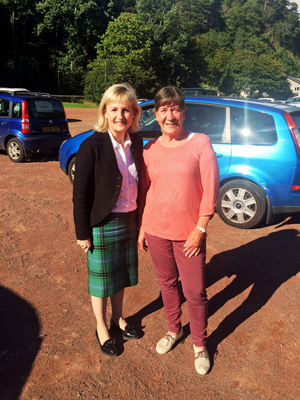 Open Jig
1st Cameron Macdougall, Nigg, Scotland
2nd James MacHattie, Summerside, Prince Edward Island
3rd Andrew Carlisle, Pittsburgh
4th Ben Duncan
5th Gordon McCready
Judges: Ian Duncan, Michael Grey, Rhona Lightfoot
Weather throughout the day was spectacular, and one of the finest enjoyed at the Argyllshire Gathering in recent memory.
Stay tuned to pipes|drums for results from the sister competition to the Argyllshire Gathering, the Northern Meeting, to be held at Inverness, Scotland, September 1st and 2nd, where the world's elite solo pipers will compete for the Clasp, the Gold and Silver medals and the Silver Star MSR, among other events.