PPBSO AGM to elect president, treasurer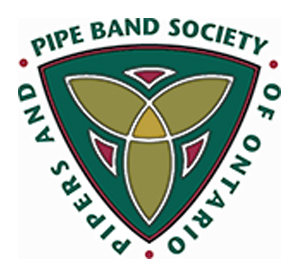 The annual general meeting of the Pipers & Pipe Band Society of Ontario would appear to have a relatively light agenda at the session at 1 pm at the Royal Canadian Legion, 21 Charles Street, in Milton, Ontario, but among the items are the table are nominations and elections for two-year terms of the organization's President and Treasurer, and a motion to reduce the definition of quorum at meetings.
If the proposed bylaw change is approved, a minimum of 10 voting members present will constitute a quorum for general and annual general meetings of the organization, whose membership numbers approximately 1,200. The current bylaws define quorum as 30 voting members.
The organization is also proposing proposal a bylaw amendment to limit the term of the immediate Past-President to one year. There is currently no limit to the length of time that the Past-President can serve on the executive of the organization.
After being voted into the office of President in 2015, Chris Buchanan's term is up, and it is believed that he will stand again for the position if nominated. The term of Treasurer John Allen is also complete. The PPBSO allows nominations for executive positions from the floor of the annual general meeting, as well as proxy voting by its members. Proxies are not counted towards a meeting's quorum, however.
Among the motions put forward by the organization's branches is a formal request that the PPBSO develop a formal teaching program for pipers, snare drummers and mid-section players, and a motion to bring back the "line competitions" for tenor and bass drummers, where competitors are judged on their skills as a group at PPBSO games. The latter motion suggests that the event would occur immediately before the massed bands, awarding prize money, but not at the expense of the existing morning solo bass and tenor competitions.