SFU celebrating teaching a ton of kids with concert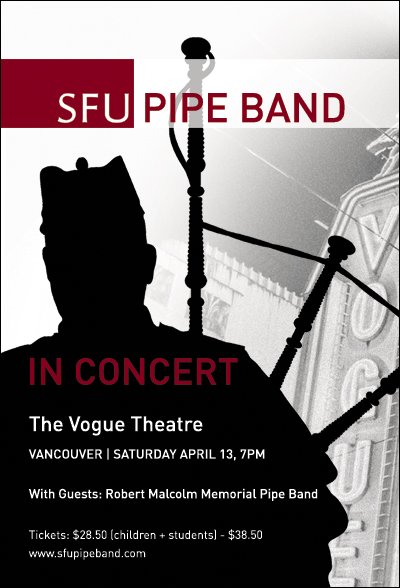 Six-time World Pipe Band Champions Simon Fraser University will take to the stage on April 13 to cast a spotlight on the organization's 25 years since the launch of the highly successful Robert Malcolm Memorial teaching program and competing bands.
SFU will be joined on stage by an RMM band as part of the 7 pm show at Vancouver's iconic Vogue Theatre, an iconic 1300-seat refurbished art deco era venue that hosts more than 200 mainstream music shows a year.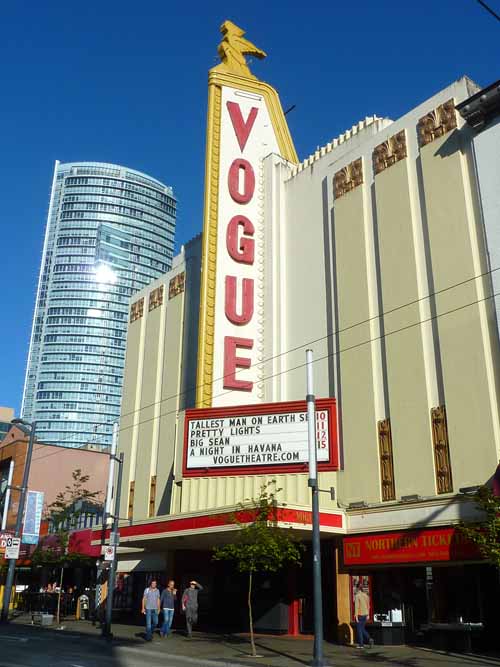 Since launching the program in 1994, the SFU organization has taught more than 2,000 young pipers and drummers, helping to maintain the Pacific northwest as a hotbed of piping and drumming worldwide. The RMM program is also directly responsible for the Grade 1 SFU's consistency over its 35 years, placing in the top-six at the World's in all but a few years.
The SFU teaching program has been a mod el for other pipe band organizations around the world seeking to foster the art and maintain stability. There are currently more than 150 active pipers and drummers in RMM bands in Grade 2, 3, 4 and 5.
The Robert Malcolm concept was inspired after young SFU pipers Robert Barbulak and Malcolm Bokenfohr were killed in a car crash in 1993.
The concert also continues the band's tradition of high-profile performances that have included shows at Carnegie Hall in New York, the Sydney Opera House, and Massey Hall in Toronto, as well as twice staging the prestigious Pre-World's concert in Glasgow promoted by the Glasgow Skye Association Pipe Band.
Tickets are priced at $38.50 and $28.50 for those younger than 18 or students.