Spalding hands over MacKenzie Novices to Falconer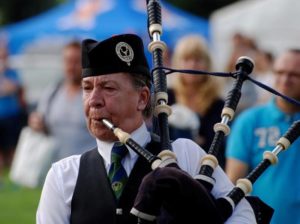 After almost 15 years of teaching and leading the MacKenzie Caledonian Novice Juvenile band of Dundee, Scotland, Anne Spalding has handed over pipe-major responsibilities to 21-year-old Jamie Falconer.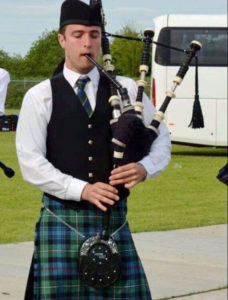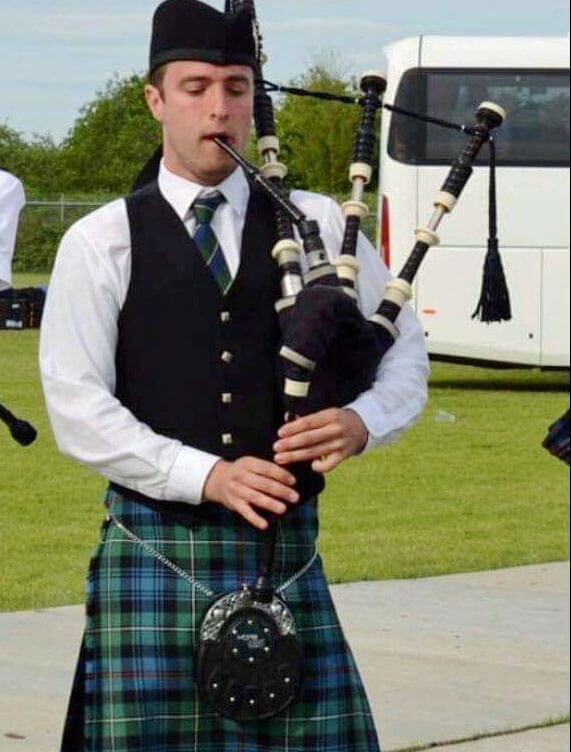 Spalding is one of the world's most well-known and accomplished teachers of piping, having worked in the regional school system and privately for more than four decades. She has taught dozens, if not hundreds, of pipers over the years, with many who have gone on to have successful careers in solo piping and pipe bands, including feeding into the MacKenzie organization's highly successful Grade 2 band.
Spalding will continue to be a competing member of the Grade 2, and, rather than bask in the glow of a storied career as a solo piper, with bands and as a judge, her plans are straightforward.
"I'm going to be a show-up-shut-up-learn-the-tunes-and-play sort of piper," Spalding said. "That's about it, really."
A pupil of Robert U. Brown, Anne Spalding (Stewart) made history along with Patricia Henderson (Innes), Rhona Lightfoot (MacDonald) and Anne Johnston (Sinclair) in 1976 when the four broke the gender barrier at the Argyllshire Gathering and Northern Meeting, after the creation of the UK's Equality Act, becoming the first female pipers ever to compete at those events.
She took on the "Mini-Macs" in 1995 originally to accompany her daughter, Islay, a snare drummer, on the band bus. The band will perform a small concert in Dundee on Friday, February 1, 6-7 pm, at Craigie High School in Dundee, when the reins of the band will be handed officially to Falconer. The band said that it hopes as many Novice Juvenile alumni as possible will attend.
Jamie Falconer began his piping at age 12 with the Arbroath Royal British Legion Pipe Band, before taking lessons from Spalding. He has recently been a member of the National Youth Pipe Band of Scotland, Grade 2 MacKenzie Caledonian and, for two seasons, the Grade 1 Police Scotland Fife.
In September 2018, the Grade 2 MacKenzie Caledonian appointed David Wilton and Steven Graham pipe-major and lead-drummer, respectively.
+ Wilton, Graham new Mac-Cal leaders