Spring Gatherin' nixes contests under alleged RSPBA pressure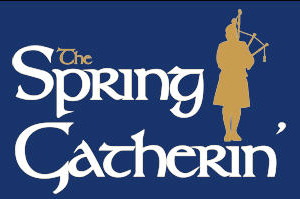 The Spring Gatherin' in Belfast on April 24-26 has cancelled its creative pipe band competitions, in which the audience would be part of the judging, reportedly after the Royal Scottish Pipe Band Society threatened participating bands with suspension should they take part in an unsanctioned competition.
Rather than risk bands cancelling from The Spring Gatherin' altogether, worried that they would not be allowed to compete in sanctioned RSPBA events over the rest of the year, the organizers have decided to go with a non-competition, "showcase" event where bands entered will perform for the audience.
Organizer of The Spring Gatherin', Colin Wasson, said in a statement to pipes|drums:
"I originally had a phone call alerting me to rumblings being made by RSPBANI [the Northern Ireland Branch of the RSPBA], who were concerned that a competition was taking place that was unlicensed by them and could lead to the bands taking part in Spring Gatherin being suspended from RSPBANI and indeed RSPBA competitions for a period of time.
"This suspension would also apply to individuals who are part of Spring Gatherin set up on a personal basis, as well as being part of RSPBANI.
"I was asked during that call if I would be prepared to meet George Ussher, President of RSPBA, to discuss concerns they had about Spring Gatherin'.
"I was only too happy to agree to meet George as we have nothing to hide or fear from bringing a new and in our opinion, exciting product to the market.
"It should also be noted that I had been asked previously to meet Ray Hall, chairman of the RSPBANI, on three occasions, about these concerns, each time I agreed to meet him but no meeting took place for whatever reason.
"I met George Ussher in the Premier Inn, Lisburn, in the 9th March along with David Scott, who organized the meeting.
"George expressed his concern about this unlicensed competition as RSPBA are the official license providers for all piping competition in the UK.
"I pointed out to him that we would take a different view on whether we needed a license from them, but in order to protect the bands from any sanctions . . .