Trailing Drones: Runnin' like the Tay with Harry
Well, friends, yer pal Harry's been fair enjoying a break frae bands, and he seems to have missed some carry on about a drum corps? "Easy come, easy go," says Henrietta, or at least she used to say years back. These days, it's more, "Close the door on yer way oot!" and generally, I do. Now Harry's not wanting to brush any sporrans backwards, but hopefully we can all move on now to a wee tune or two?
Harry's been seeing signs of the pipe band awakening Downunder, with a gaggle of players making their way down to fill in the ranks for AU/NZ bands, for a tune in the sun and a cold lager or two. Nice craic. Some buzz about the City of Whitehorse from Melbourne. They seem to be making a splash, which is fine, except Harry always thought Whitehorse was in the Yukon Territory? Henrietta says it might be time to take a wee trip to help out a band and learn the geography. Offered me a one-way ticket. My prediction for Whitehorse? Crowds will be shouting Mare! Mare!
Think of the airline points! Not half what Pipe-Major David Hilder will get for his monthly trips to Glasgow, though. The Dowco Triumph Street Pipe Band announced this fall that they will be having Glasgow practices once-a-month for the UK membership. Harry'd love to jump on that bandwagon, but figures he's just not good-looking enough to make the band. Sharp as a reedmaker's gouge, those folks. I'm even willing to paint my nails!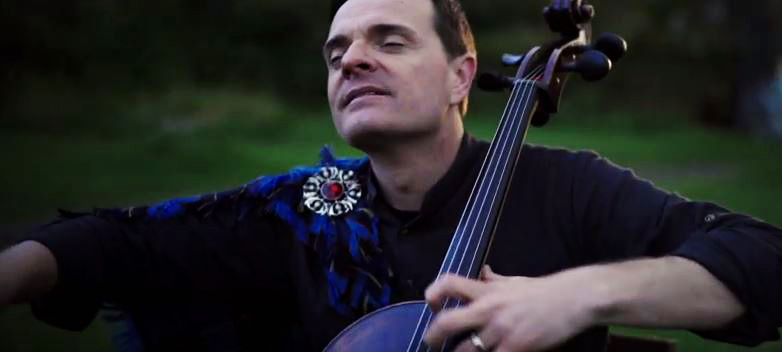 All the sharing rage this autumn (well, maybe after all the Facebook screenshots of "OMG, did s/he say that?") was "This is Your Fight Song" (Rachel Platten Scottish Cover) from "The Piano Guys." Harry thought it was pretty good, too, but did they really have to deck out in the plaids and all? A tad cheesy, even for Harry, who fancies a bit of cheese, tastefully presented.
I hear that Inveraray & District has added Clasp-dude Jim McGillivray to its summer roster, but rumours going roon that Argyllshire native Willie McCallum is also joining seem to be false. Under the saying that small things come with big packages (wait . . . did I get that right? Yes, I did.), McGillivray is getting in on that Highland music action, hoping – like all of us – to cop a World's title before he's done. And right now IDPB sets up well as the fave to win in 2016.
The Great August Glasgow Green Gala is shaping up. Harry understands that several top-grade bands will be there for the first time or for the first time in a long time. From the south, New Zealand's Manawatu Scottish and the aforementioned Whitehorse will be making the flying pony-trek; while from the east will come the Ottawa Police Service. There's word that Bagad Cap Caval will return, sans bombards, and, of course, Bleary & District will wake up, rub the sleep from their eyes and make their unbleary/wide-awake debut on the Green in Grade 1.
Speaking of Manawatu, that band I understand has returned to their wood Sinclair chanters, a notoriously wild beast, but, when tamed, produce a sound that, to these old lugs, anyway, is as sweet and refined as a Glenfiddich 25. Just takes some patience and a lot of player-for-player skill.
On the other hand, Harry's agents in the field tell me that the Grade 1 Denny & Dunipace are struggling for drummers, still searching for a leading-drummer solution. As with Vale of Atholl, they weren't in on or opted out of the Jim Kilpatrick sweepstakes, preferring/hoping to go with a more permanent (read: younger) solution. But there are rumblings that the 16-time World Solo Champion and gazillion-times RSPBA major drumming champion wants to get behind the Spirit of Scotland all-star band, for all five majors or just the World's, and then have a big retirement tribute at The Green. SOS! SOS!
The big announcements are one after the other, and Harry's looking forward to catching a few concerts. First there's the 78th Fraser Reunion Reenactment Big Band Ensemble at Celtic Connections ("the biggest pipe band event in history," boasts one of the players not named Donald Trump), followed by the ScottishPower "Revolution" concert in Aberdeen, and the hands are already rubbing smartly the gither for Field Marshal Montgomery's "IMPACT" concert before the World's. Henrietta read the story wrong, and thought the band was "IMPACTED" and she suggests a healthy dose of prunes, or maybe some slightly stale stout, or even some of that Gleska Polis Celery. "That'll have 'em running like the Tay in spring," she says.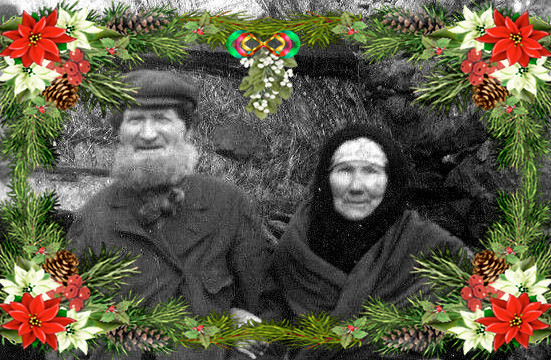 So, from Henrietta and yer pal, Harry, Best Wishes for a Happy Christmas, a nowhere-near-sober Hogmanay, and crackin' start to the new year of tunes, tunes, tunes.
Got scoop you're just scratching to get off your chest? Send Harry a quick-tip email, and he'll swear to keep your name out of it!