Virginia Tattoo returns without Grade 1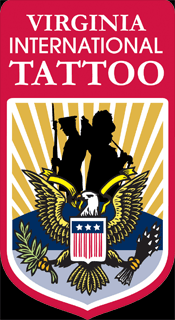 The inaugural Virginia International Tattoo American Pipe Band Championship last April featured a Grade 1 competition with Inveraray & District, Police Scotland Fife and the Toronto Police going at it, along with Grade 2 band, but the 2017 event on April 29 in Norfolk will be limited to Grade 2 and Grade 3 bands.
Apparently the commitment to perform and compete in Norfolk is too much for Grade 1 bands, according to organizer Scott Jackson, so they opted to forego the top grade in 2017.
"I spoke with all of the pipe-majors after last year's event and my sense was that the North American Grade 1 bands' top travel priority is attending the World's every year," Jackson said. "A significant trip to Virginia is a big commitment of time off and money on top of the World's, so there was much more enthusiasm for an every-other-year schedule vs. every year among the Grade 1's."
Jackson said that North American Grade 2 bands demonstrated more interested in participating annually because of relatively less commitment to attending the World Pipe Band Championships every year.
"We decided for Grade 2 and 3 in 2017 with an eye toward returning to Grade 1 and 2 in 2018," Jackson added.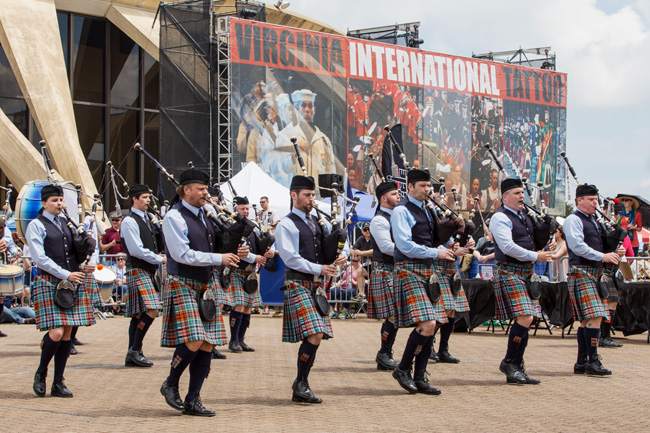 The Virginia International Tattoo is scheduled to take place April 27- 30 at the Norfolk Scope Arena, in addition to the competition. As part of the deal Grade 1 bands last year had to perform twice daily at the tattoo, which saw approximately 6,000 attend each show with tickets ranging in price from US$100-$10. Competing bands that performed in the tattoo did not receive any payment for their work, and did it in return for having their travel expenses and accommodation paid for.
Prizes for overall awards from two events in each grade are Grade 2: $2,500 for 1st, $1,000 2nd, $500 3rd, and, for Grade 3: $2,000 1st, $800 2nd, and $400 3rd, as well as a single first prize of $1,000 for an Open Drum Fanfare event.
Andrew Carlisle of Carnegie Mellon University and a member of Field Marshal Montgomery is again in charge of selecting the eight judges for the event.
Grade 2 and 3 bands interested in participating in the tattoo and competition should contact the organizers for more information for more information, and they stress that "a limited number of travel grants are available to participating bands."