Video killed the pipe band star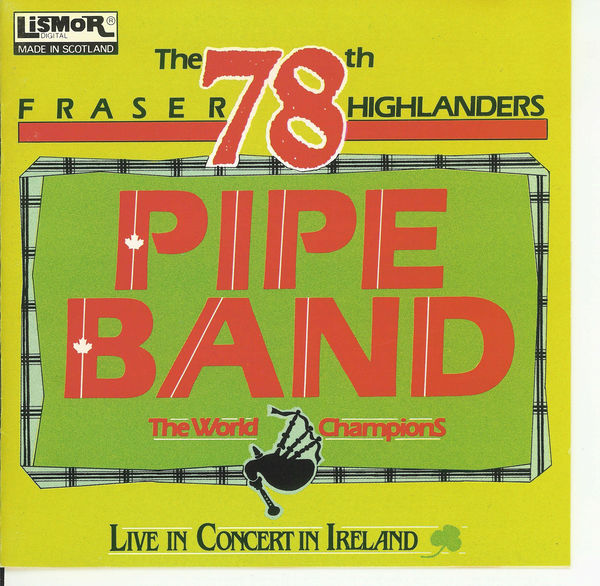 Making an album with a top-grade pipe band used to be a big deal. The vinyl LPs of the 1960s, '70s and '80s by bands like the Edinburgh City Police, Shotts & Dykehead, Glasgow Police and Dysart & Dundonald were coveted objects around the emerging pipe band world, at least with this kid growing up in America's heartland.
The cardboard jacket would list the tunes, the composers and, most importantly, the members of the band. There they'd be: the names of the superstars who were actually members of a great pipe band who were actually performing on the music spinning round and round the turntable. The pipers and drummers were stars; the pipe-major and leading-drummer were superstars.
It used to be a dream for many pipers and drummers to get into a Grade 1 band and cut an album, in a studio, to see your very own name on glorious cardboard.
But, then, a bunch of things happened.
In 1987 the 78th Fraser Highlanders made Live In Ireland. It's still the greatest pipe band album of all time, according to the majority, and it was the first major commercial live pipe band recording. It captured energy and excitement from the band and audience, happily trading those massively positive intangibles for the occasional playing blooter or tuning blemish.
So, fairly quickly the pipe band world realized that, rather than anguish for days in an expensive recording studio trying to make a clinically perfect recording with a "pipe band" that might in reality be whittled down to five or six of the best pipers and a handful of drummers, a band can put on a concert and capture it all in one take – get that energy and be forgiven because it's live.
And digital emerged at about the same. Vinyl gave way to CDs. Recording technology became far less expensive and a cottage industry of CD makers enabled just about any pipe band to make a CD. The "album" itself became a bit commonplace.
And now the pipe band album – live or studio – is on the brink of extinction. Every other pipe band enthusiast with a phone is posting video of every band at every competition on every video platform. There's still a strong desire for high-quality audio/video, but the exclusivity of being on a commercial recording is lost in the throng of questionable "content" out there.
I suppose being on the World's BBC streaming broadcast is as close as we come these days to recording stardom. Definitely hitting more people in more places with more pipe band music than ever, but it's all so anonymous. With video reproductions, apart from the P-M and L-D, the individual band members are never highlighted.
They're just nameless there in the circle huffing away. There's hardly a kid in America's heartland or anywhere else who knows or cares who these accomplished pipers and drummers are. In online video there are no names of musicians, no stories to read on the album cover, no details about the tunes and arrangements – no real glamour.
It's more inclusive to have all that sketchy video (and even poorer quality audio) content out there for every band and every competition on earth, but it results in a lot of "So what?"
We have more, more, more, but we've also lost achievement that used to be exclusive and inspirational.