Gandy all together
Published: August 31, 2006
Bruce and Alex Gandy recital, National Piping Centre
THIS DAY IN HISTORY:
September 16, 1971
James McIntosh wins Gold Medal, Inverness, with "Tulloch Ard".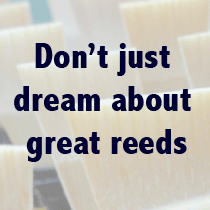 MOST RECENT POST
Instant replay

Wed, 3 Sep 2014

This year marks the fortieth anniversary of the Great Tape Scandal of Inverness. In 1974, Bill Livingstone's second-prize in the Highland Society of London's Gold Medal was rescinded after Lezlie Webster (nee Patterson) produced a …
Read more »
TIP OF THE DAY
Pipers: Every time you play, even in practice, use a fresh canister, if you play with the canister system.

FROM THE ARCHIVES