2017 Glengarry Cup goes to Matt MacIsaac
Ottawa – April 8, 2017 – Matt MacIsaac was the winner of the 2017 Glengarry Cup, an invitational contest organized by the Ottawa Branch of the Pipers & Pipe Band Society of Ontario. The own-choice MSR contest was held at the HMCS Bytown Naval Officers' Mess in downtown Ottawa, and was judged by Roddy MacLeod, who also provided a series of workshops throughout the weekend, covering numerous topics for more than 60 registrants, ranging from pipe band fundamentals to piobaireachds composed by Donald MacLeod.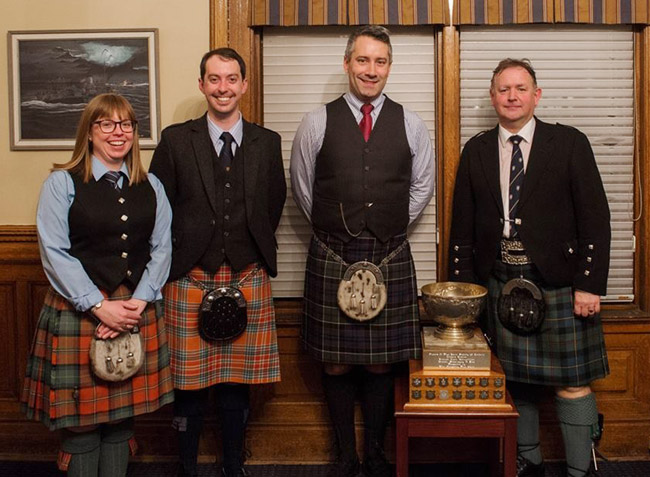 Glengarry Cup (MSR, eight competed)
1st Matt MacIsaac, Toronto, "Mrs. Margaret Ann MacLeod," "Cabar Feidh," "Roderick MacDonald"
2nd Jacob Dicker, Ottawa, "The Duke of Roxborough's Farewell to the Blackmount Forest," "The Caledonian Society of London," "Bessie McIntyre"
3rd Andrea Boyd, Ottawa, "South Hall," "Stac Polly," "Fiona MacLeod"
Also competing but not in the prizes: Alan Clark, Ottawa; Amy Garson, Ottawa; Andrew Hayes, Ottawa; Kaitlin Kimove, Halifax; and Scott McIntosh, Ottawa.