343 The Fallen charity single Red Hot on charts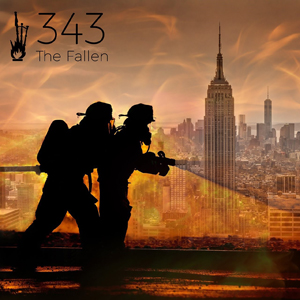 A tune that began as a piece by famed pipe music composer R.S. MacDonald for his friend Willie Armstrong of the Red Hot Chilli Pipers when he was a serving fireman in Glasgow has quickly become a smash charity track, climbing up the charts in the UK in sync with the fifteenth anniversary of 9/11 on Sunday.
"343 The Fallen" was recorded in late August and has reached #65 and #3 on the iTunes UK singles and rock charts, respectively, for most popular downloads, with all proceeds going to the Scottish Fire and Rescue Service Family Support Trust and the FDNY Emerald Society Pipes & Drums.
The project started as an idea by Armstrong in tribute to his firefighter friend, Ally Boyle, who was diagnosed with blood cancer and had to retire at a young age and wanted to do something for a major charities connected with the profession. Armstrong funded the project himself and reached out to the Red Hot Chilli Pipers to get wider reach.
Playing on the track are current and former Red Hot Chilli Piper members and a few special guests: Robert Mathieson, R.S. MacDonald, Craig Muirhead, Dougie McCance, Campbell Webster, Craig Munro, Willie Armstrong, Lorne MacDougall, Kyle Howie and Stuart Cassells. MacDougall also produced the track.
The group hopes that the piping and drumming community will step up and download the track and also donate to the cause via project's Go Fund Me page.
Among the 2,996 who died in the September 11, 2001, terrorist attacks were 343 Fire Department of New York firefighters. Hundreds more suffered short and long-term injuries, and the lasting effects of the event have devastated many of the families of the victims and will continue to do so for decades.
A video made for the project can be found here.
The story has also been picked up by Good Morning Britain, the Daily Record and the New York Daily News.