Alastair Lee, Cameron Bonar, Blair Brown in the sweeps at Victoria Games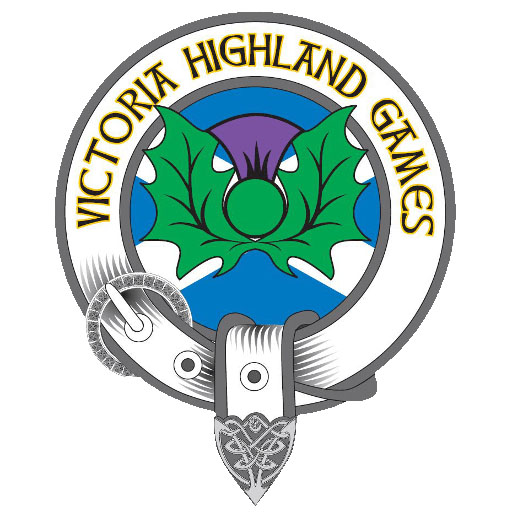 Victoria, British Columbia – May 20-21, 2023 – The 160th Victoria Highland Games & Celtic Festival saw clean sweeps of the Open and Grade 1 solo piping by Alistair Lee and Cameron Bonar, while Blair Brown took both Open solo snare drumming events. The competition brought in Paul Turner from the RSPBA and Brian Switalla from the RNZPBA to judge.
A special Canadian Invitational Drum-Majors Competition was put on with Shannon Brooks, Royal Canadian Air Force 400 Squadron Pipes & Drums; Gibb Fraser, Royal Burgh of Annan; Kara Gilmour, Police Scotland & Federation; Jason Paguio, Simon Fraser University; Liam Renton, Inveraray & District; and Colleen Wilson, City of Sacramento competing before RSPBA judge Alan McBride of Northern Ireland. Ultimately it was Gilmour who took the prize.
[Do you have results you'd like to share with the entire piping and drumming world forever and ever? Just send us the deets using the format below and a pic or two!]
Bands
Grade 1
Medley
1st Simon Fraser University
Judges: James W. Troy, Brian Switalla (piping); Paul Turner (drumming); Terry Lee (ensemble)
MSR
1st Simon Fraser University
Judges: Terry Lee, Brian Switalla (piping); Paul Turner (drumming); James W. Troy (ensemble)
Grade 3
Medley
1st Medley Robert Malcolm Memorial 3
2nd Greighlan Crossing
Judges: Graham Davidson, Brian Switalla (piping); Paul Turner (drumming); Terry Lee (ensemble)
MSR
1st Robert Malcolm Memorial 3
2nd Greighlan Crossing
Judges: Terry Lee, Brian Switalla (piping); Paul Turner (drumming): Graham Davidson (ensemble)
Grade 4
Medley
1st Greater Victoria Police
2nd White Spot 4
3rd Robert Malcolm Memorial 4
Judges: Terry Lee, Brian Switalla (piping); Paul Turner (drumming): Graham Davidson (ensemble)
MSR
1st Greater Victoria Police
2nd White Spot 4
Judges: Graham Davidson, Brian Switalla (piping); Paul Turner (drumming); Terry Lee (ensemble)
Grade 5
Quick Marches
1st Clansman
2nd Campbell River
Judges: Graham Davidson, Brian Switalla (piping); Paul Turner (drumming); Terry Lee (ensemble)
Solo
Open
Piobaireachd
1st Alastair Lee
2nd Zephan Knichel
3rd Alistair Bevan
4th Callum Bevan
Judge: Brian Switalla
MSR
1st Alastair Lee
2nd Alistair Bevan
3rd Zephan Knichel
4th Callum Bevan
5th Tori Killoran
6th Darran Forrest
Judge: Graham Davidson
Jig
1st Alastair Lee
2nd Zephan Knichel
3rd Tori Killoran
4th Alistair Bevan
5th Callum Bevan
6th Darran Forrest
Judge: Hal Senyk
Grade 1
Piobaireachd
1st Cameron Bonar
2nd Colin Richdale
3rd Colin Forrest
4th Sandy Adams
5th Liam Forrest
6th Aiden Fowler
Judge: James W. Troy
MSR
1st Cameron Bonar
2nd Colin Forrest
3rd Sandy Adams
4th Liam Forrest
5th Aiden Fowler
6th George Panagiotou
Judge: Terry Lee
Jig
1st Cameron Bonar
2nd Colin Richdale
3rd Liam Forrest
4th Aiden Fowler
5th Colin Forrest
6th Sandy Adams
Judge: Graham Davidson
Grade 2
Piobaireachd
1st Jack Martin
2nd Marcus Range
3rd Aidan de Villiers
4th Ian MacPhail
6th Ailsa Wilson
Judge: Brian Switalla
2/4 March
1st Liam Boyle
2nd Paul Mackay
3rd Aidan de Villiers
4th Jack Martin
5th Ian MacPhail
6th Marcus Range
Judge: David Hennigan
Strathspey & Reel
1st Liam Boyle
2nd Paul Mackay
3rd Aidan de Villiers
4th Jack Martin
5th Marcus Range
6th Ian MacPhail
Judge: David Hennigan
Grade 3
Piobaireachd
1st Evan Jamieson
2nd Laurie Gardner
3rd Maxwell Rowley
4th Connor Lambie
5th Grace Barnes
6th Steffan de Villiers
Judge: James W. Troy
2/4 March
1st Grace Barnes
2nd Connor Lambie
3rd Maxwell Rowley
4th Laurie Gardner
5th Sheldon Birkett
6th Steffan de Villiers
Judge: Hal Senyk
Strathspey & Reel
1st Steffan de Villiers
2nd Sheldon Birkett
3rd Maxwell Rowley
4th Connor Lambie
5th Evan Jamieson
6th Laurie Gardner
Judge: David Hennigan
Grade 4
Piobaireachd
1st Alex Evans
2nd Elijah Levangie
3rd Laura Stott
4th Jayne Ferlitsch
5th Alexander Affleck
6th Duncan MacLeod
Judge: Hal Senyk
2/4 March
1st Alex Evans
2nd Kevin Maloney
3rd Leeya de Villiers
4th Jayne Ferlitsch
5th Jacob Robertson
6th Tim Riddle
Judge: Terry Lee
Strathspey & Reel
1st Alex Evans
2nd Jacob Robertson
3rd Jayne Ferlitsch
4th Elijah Levangie
5th Kevin Maloney
6th Duncan MacLeod
Judge: Hal Senyk
Grade 5
2/4 March
1st Mairi Lister
2nd Silas Heard
3rd Eden Svangtun
4th Keira Maloney
5th Lucas Moski
6th Joe Williamson
Judge: David Hennigan
Slow Air
1st Silas Heard
2nd Keira Maloney
3rd Eden Svangtun
4th Mairi Lister
5th Lucas Moski
6th Joe Williamson
Judge: Terry Lee
6/8 March
1st Silas Heard
2nd Keira Maloney
3rd Mairi Lister
4th Zachary Robertson
5th Joe Williamson
6th Eden Svangtun
Judge: James W. Troy
Beginner
Slow Air
1st Shona Lister
Judge: Brian Switalla
2/4 March
1st Maeve Ross
2nd Shona Lister
Judge: Terry Lee
6/8 March
1st Maeve Ross
Judge: Graham Davidson
Solo Drumming
Snare
Open
MSR
1st Blair Brown
2nd Amanda Colwell
Judge: Paul Turner
Hornpipe & Jig
1st Blair Brown
2nd Amanda Colwell
Judge: Colin Magee
Grade 1
MSR
1st Cameron Johnston
Judge: Colin Magee
Hornpipe & Jig
1st Cameron Johnston
Judge: Paul Turner
Grade 2
MSR
1st Megan Millar
2nd Malcolm Fuller
Judge: Paul Turner
Hornpipe & Jig
1st Megan Millar
2nd Malcolm Fuller
Judge: Colin Magee
Grade 3
2/4 March
1st Callum Ross
2nd Hope Barnes
Judge: Paul Turner
6/8 March
1st Callum Ross
2nd Hope Barnes
Judge: Colin Magee
Grade 4
2/4 March
1st Max Fenwick
2nd William LeRoy
3rd William Burr
4th Francois de Villiers
Judge: Paul Turner
6/8 March
1st Max Fenwick
2nd Reilly Svangtun
Judge: Colin Magee
Tenor
Intermediate
MSR
1st Mitchell Olding
Judge: Colin Magee
6/8 March
1st Lindsay MacGregor
Judge: Paul Turner
Novice
2/4 March
1st Frances Nokleby
Judge: Colin Magee
6/8 March
1st Frances Nokleby
Judge: Paul Turner