Alberta scene reaching new heights with three new Grade 2 bands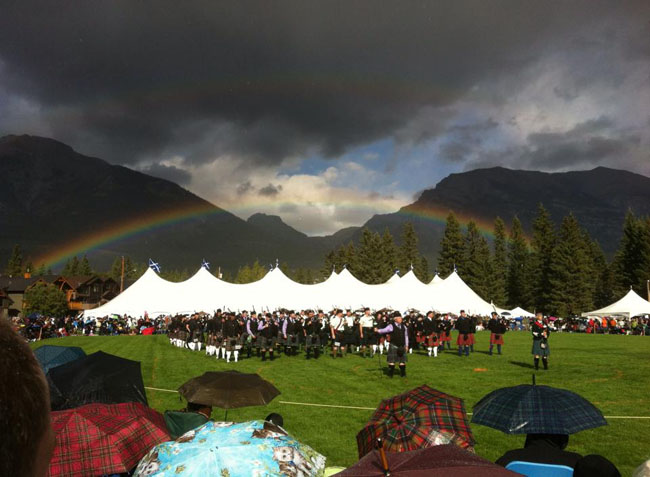 While other regions in Canada are struggling to maintain numbers, the pipe band scene in Alberta in particular is enjoying a surge of success.
Starting with the Rocky Mountain Pipe Band of Calgary, former pipe-major Sean Somers has returned to the post after serving as pipe-sergeant in 2014 when the band received a first-place from every judge it played for in Grade 3. The band will move back to Grade 2 status, with former Grade 1 Alberta Caledonia pipe-major Andrew Smith taking the pipe-sergeant spot. Somers was the band's pipe-major for several years, beginning in 2008.
According to Somers the band's roster includes more than 30 players, including new Leading-Drummer Trevor McKay, who brings experience as a member of the Grade 2 Glengarry Pipe Band of Ontario and the Grade 1 78th Highlanders (Halifax Citadel) Pipe Band, and a brief stint with Rocky Mountain in 2012 and '13.
Rocky Mountain plans to compete in Grade 2 at all regional contests, and has indicated that it will work to get to the 2015 North American Championships at Maxville, Ontario.
Meanwhile, in Edmonton, the North Stratton Pipe Band has been founded, and will apply to the Alberta Society of Pipers & Drummers to compete in Grade 2, with Hugh Armstrong . . .