Alt Pibroch Club selects six tunes for first volume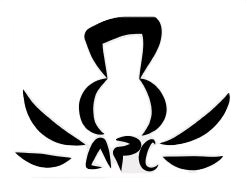 Six tunes have been selected by a committee of the Alt Pibroch Club, a group whose objective it is "to re-extend the idiom of piobaireachd performance and composition by exploring the multitude of ancient and modern interpretations, styles, and schools of performances."
"Failte Mhic Mhuirich" by Simon Chadwick, "Òran do beag madadh-ruadh" by Jordan Alexander Key, "Dilemma" by Carleton Macy, "When Sorrow Calls" by Janet Montague, "Piobaireachd for Violin and Piano" by Lisa Robertson, and "Looking at Loch Fyne" by Matthew Welch will be made publicly available in the New Year in an online Modern Pibroch Library.
The selection committee is made up of Alt Pibroch Club head David Hester, Highland piper and piping scholar Allan MacDonald, Gaelic harpist Ann Heymann, piping historian Barnaby Brown, the fiddler Bonnie Rideout, piper and modern classical composer Welch, and piping enthusiast Montague.
Each composer receives US$200 for their work, copyright remains with them, and they receive all proceeds from sales.
"We asked for submissions from all sources, collected about 20 from across the musical spectrum, and then the editors sent in their chosen favourites," Hester said. "The results were tallied and we found a general consensus around these six pieces, though, when you see the final scores and hear the recordings you will understand that we had and continue to have discussions on what 'pibroch' means for each of us."
He stressed that "This was not a contest. This is an anthology project that is initiating a new website that will specialize in the distribution of new pibroch compositions. We are contemplating future processes of accepting submissions throughout the year. But even if we do, we will as a group come together annually and review the submissions and make our picks."
Hester was frank about how the tunes are selected for volumes: "There is no 'blindness' about this process. We know who the composers were, we received and reviewed their CVs, we liked what they have done in the past and what they submitted. And we will reach out to composers in the future and ask them to submit. We'll even ask our own members to specifically contribute, as two of them did in this case."
The Alt Pibroch Club includes several logos on its website, including the University of Edinburgh, the University of Cambridge, the National Libraries of Scotland and the Piobaireachd Society, and Hester said that the listed groups gave the Alt Pibroch Club funds to assemble primary source materials for the site.