Andrea Boyd wins Maxville Gold Medal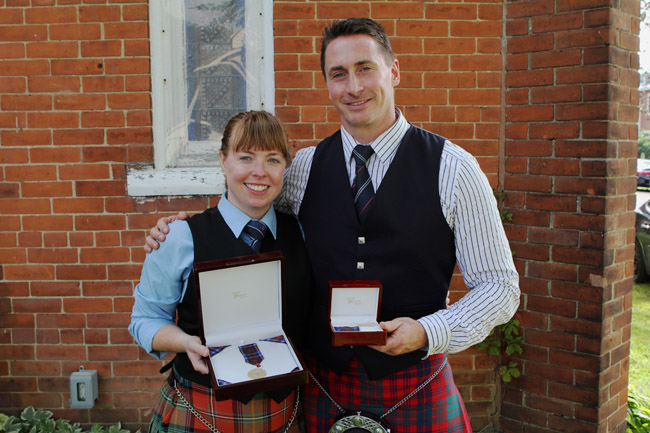 Maxville, Ontario – August 4, 2017 – Andrea Boyd of Ottawa  was the winner of the Piobaireachd Society Gold Medal (Canada), held at the United Church as part of the Glengarry Highland Games on a warm, muggy day in the tiny eastern Ontario town. Sean McKeown was the winner of the Bar to the Gold Medal, reserved for previous winners of the Gold Medal. The events were held indoors while most of the amateur solo piping and drumming contests were held outside on the games park. Canadian Prime-Minister Justin Trudeau made a casual appearance at the games.
Piobaireachd Society Gold Medal (Canada) (10 competed)
1st Andrea Boyd,,",Lord Lovat's Lament"
2nd Bobby Minnear, Atlanta, "Lament for John Morrison of Assynt House"
3rd Teddy Krogh, Anchorage, Alaska, "Beloved Scotland"
4th Callum Harper, Bolton, Ontario, "Lament for the Iolaire"
5th Dan Lyden, Timonium, Maryland, "Rev. Dr. Norman MacLeod's Lament"
Bar to the Medal (seven competed)
1st Sean McKeown, Bowmanville, Ontario, "Lord Lovat's Lament"
2nd Glenn Walpole, Toronto, "The Prince's Salute"
3rd Andy Rogers, Fredericton, New Brunswick, "The King's Taxes"
Colin MacLellan judged both events.