Andy White, 1930-2015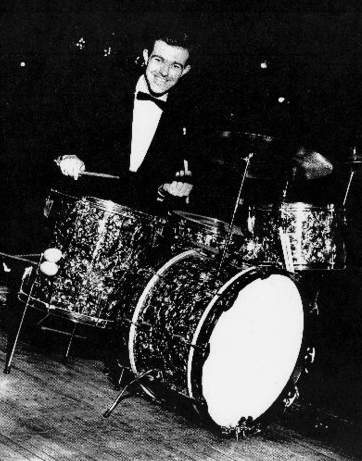 The famous drummer Andy White died on November 9th at the age of 85. Although he was active in the pipe band scene for many years, he was most well-known for playing with the Beatles on the group's first single, "Love Me Do" and "P.S. I Love You," called in as a session drummer in 1962 when producer George Martin disliked newcomer Ringo Starr's playing. Starr was relegated to playing tambourine on the record, and White said he was paid earned £5 and no royalties for his work.
White was born on July 27, 1930, in Glasgow, and started drumming with the local Boys Brigade pipe band at age 12. By 17 he was a professional session musician, recording with artists such as Herman's Hermits, Billy Fury, Tom Jones, Bill Haley and Chuck Berry.
Before moving to Caldwell, New Jersey, in the late 1980s, he played with Alex Duthart's Grade 1 British Caledonian Airways drum section. In the U.S. he taught pipe band drumming and played occasionally with pipe bands, including the New York City Department of Corrections Emerald Pipe Band. He also was a certified judge with the Eastern United States Pipe Band Association, and was a popular figure around the eastern U.S. piping and drumming scene.
At this sad time, we extend our sympathies to Andy White's family and many friends on their loss.