Austrian Piping Society born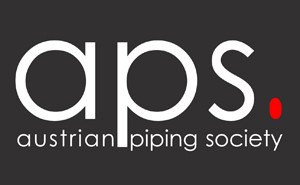 The latest addition to continental Europe's expanding Highland bagpipe world is the Austrian Piping Society, which already has registered members from Germany, Switzerland, Italy, Slovenia, and Spain, in addition of course to Austria.
According to organizer Karl Wallner, the non-profit APS will build upon its first event, the Austrian Piping, Drumming & Highland Dancing Summer School Going to take place in Wieselburg, Austria, from July 24-30 of this year.
The group is planning piping competitions and workshops, as well as developing a grading system and rules for solo piping contests.
Wallner said that, "The most important task for the Austrian Piping Society is to support and promote the Scottish culture in terms of its music and tradition here in Austria."
The new society is a counterpart to the Austrian Bagpipe Association in Austria and the Bagpipe Association of Germany and the Netherlands Pipe Band Association in the rest of non-UK Europe.