Beaumont wins another Metro Cup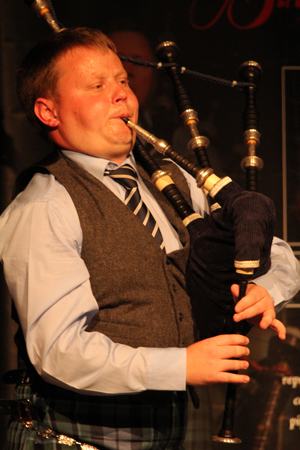 Newark, New Jersey – February 17, 2018 – Callum Beaumont of Linlithgow, Scotland, won his fourth Metro Cup championship, and third consecutive, against a field of the usual all-star players from the UK, Canada and the United States. The contest is put on by the Metro New York Branch of the Eastern United States Pipe Band Association, and many of the non-US contestants conduct workshops with local pipe bands over the weekend to offset expenses.
Gavin Mackay of Kitchener, Ontario, won both the Piobaireachd and MSR events in the George Bell Memorial Amateur contest.
Piobaireachd
1st Ian K. MacDonald, Whitby, Ontario, "Mary's Praise"
2nd Callum Beaumont
3rd Bruce Gandy, Dartmouth, Nova Scotia
4th Glenn Brown, Glasgow
5th Cameron Drummond, Edinburgh
Judges: Michael Rogers, Jim Stack
Medley
1st Andrew Carlisle, Pittsburgh
2nd Callum Beaumont
3rd Alex Gandy, Halifax, Nova Scotia
4th Alasdair Henderson, Dunoon, Scotland
5th Cameron Drummond
Judges: Michael Grey, Scot Walker
Also competing but not in the prizes: Ben Duncan, Edinburgh; Nick Hudson, Houston; and Derek Midgley, New Jersey.