Beaumont wins his third Metro Cup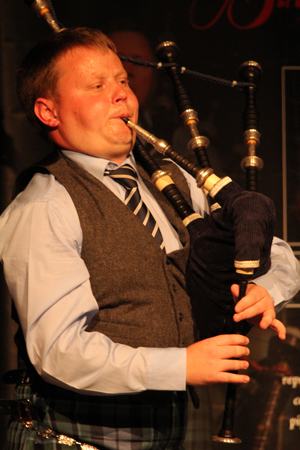 Newark, New Jersey – February 18, 2017 – Callum Beaumont won both events at the 2017 Metro Cup Invitational Professional Solo Piping Competition to take his third title in four years. The event is held at the Ramada Newark Airport Hotel, and is organization by the Metro New York Branch of the Eastern United States Pipe Band Association. Each event had a US$1,000 first prize, and the overall winner received a solid gold medal valued at more than $1,200.
In the Pipe-Major George M. Bell Amateur Championship, Andrew Hutton of Ontario won both events.
Piobaireachd
1st Callum Beaumont, Bo'ness, Scotland, "MacLeod of Colbeck's Lament"
2nd Ian K. MacDonald, Whitby, Ontario, "Craigellachie"
3rd Willie McCallum, Bearsden, Scotland, "Ceol na mara"
4th Alex Gandy, Dartmouth, Nova Scotia, "Ronald MacDonald of Morar's Lament"
5th Bruce Gandy, Dartmouth, Nova Scotia, "The Big Spree"
Judges: Jim Bell, Mike Cusack, Nancy Tunnicliffe
Medley
1st Callum Beaumont
2nd Alex Gandy
3rd Ian K. MacDonald
4th Bruce Gandy
5th Willie McCallum
Judges: Jim Bell, Mike Cusack, Nancy Tunnicliffe
Also competing but not in the prizes: Glenn Brown, Glasgow; Andrew Hayes, Ottawa; Alasdair Henderson, Dunoon, Scotland; Alastair Lee, British Columbia; Andrew Lee, British Columbia; Dan Lyden, Maryland; Derek Midgley, New Jersey; and John Patrick, Fankerton, Scotland.
George Bell Amateur
Piobaireachd
1st Andrew Hutton
2nd Laureano Thomas-Sanchez
3rd Steven MacDonald
Judge: Ian K. MacDonald
MSR
1st Andrew Hutton
2nd Laureano Thomas-Sanchez
3rd Patrick Johnson
Judge: Andrew Hayes