Ben there, Duncan that: wins Champion Piper at South Uist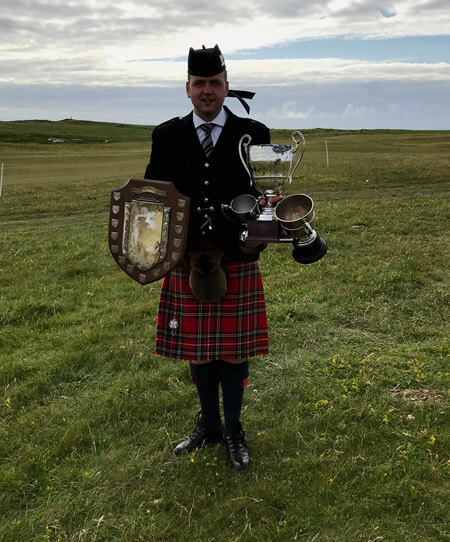 South Uist, Scotland – July 18, 2018 – Ben Duncan of Edinburgh won just about everything at the annual South Usit Games, in Scotland's Outer Hebrides. Fourteen pipers competed in the senior events in bright and dry weather.
Piobaireachd
1st Ben Duncan, "Lament for the Only Son"
2nd Greig Canning, "The Desperate Battle"
3rd Finlay Cameron
4th Ross Miller, "Cabar Feidh Gu Brath"
5th James MacKenzie
Judges: Iain Morrison, Willie Morrison
March
1st James MacKenzie
2nd Ben Duncan
3rd Jonathon Simpson
4th Greig Canning
5th Ross Miller
Judges: Iain Morrison, Willie Morrison
Strathspey & Reel
1st Ben Duncan
2nd James MacPhee
3rd James MacKenzie
4th Peter MacGregor
5th Greig Canning
Judges: Iain Morrison, Willie Morrison
Jigs
1st Ben Duncan
2nd Brendan Eade
3rd James MacKenzie
4th Greig Canning
5th Bobby Durning
Judge: Neil Mulvie
Got results? We're not clairvoyant! Please do send them along in the above format, along with a pic or two. Thanks!