Benoni marches on at Pretoria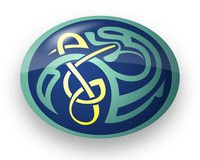 Pretoria, South Africa – June 18, 2016 – The Pretoria Boys Gathering took place at Pretoria Boys High School, the second of three championships of the South African pipe band season. Benoni MacTalla won both the Medley and MSR events in Grade 2, while Transvaal Scottish won the best drum corps title.
Grade 2 (three competed)
Medley
1st Benoni MacTalla (1,2,1,2)
2nd Transvaal Scottish (2,1,2,1)
3rd 1 Medical Battalion A (3,3,3,3)
Judges: David Harris, Damien Pitman (piping); Ewen Gilchrist (ensemble); Steve St Clair-Hall (drumming)
MSR
1st Benoni MacTalla (1,1,1,2)
2nd Transvaal Scottish (2,2,2,1)
3rd 1 Medical Battalion A (3,3,3,3)
Judges: Roy Blevins, Geoff Irvine (piping); Rory Bellingan (ensemble); Dave Jeffrey (drumming)
Grade 3
1st Spirit of Richmond
2nd Knysna & Districts
3rd Glen Allen
4th SA Irish
5th Transvaal Scottish (Gr3)
Grade 4
1st Pretoria Highlanders
2nd African Skye (Gr4)
3rd Cape Garrison Artillery
4th De La Salle Combined
5th Cornwall Hill
Juvenile
1st St Benedict's Juvenile
2nd Jeppe CBC Boksburg Juvenile
3rd St Andrew's
4th Pretoria Boys Juvenile
Novice Juvenile
1st Benoni
2nd St Benedict's Novice Juvenile
3rd Cornwall Hill College
4th Pretoria Boys Novice Juvenile
5th Jeppe CBC Boksburg Novice Juvenile
Got results? Be sure to send them in to pipes|drums to see your event in lights all around the piping and drumming world.