Blackwood use could soon become tricky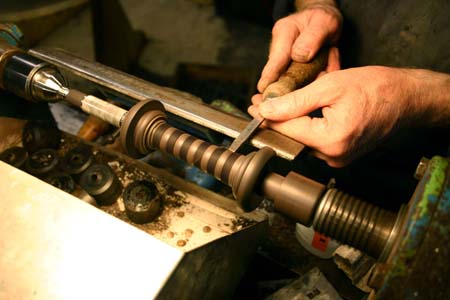 If pipers with antique ivory-mounted instruments thought travelling was a hassle because of potential confiscation by officials, things could become a whole lot more difficult.
The Convention on International Trade in Endangered Species of Wild Fauna and Flora (CITES) has listed dalbergia melanoxylon – commonly known as African blackwood and used in almost all new Highland bagpipes – on the CITES Appendix II, and what could be an outright ban of its use without a permit is to go into effect on January 2, 2017. The wood is categorized currently as "near-threatened" on the International Union for Conservation of Nature's Red List.
That would not mean that old or new bagpipes made from African blackwood would be banned, just that makers and owners will likely need to be far more diligent with paperwork, especially when shipping or travelling with their instruments.
Dalbergia melanoxylon is also the preferred wood for quality clarinets, oboes and other musical instruments, which account for far more use worldwide of the material than bagpipes. Other woods like ebony, cocobolo and various other rosewood species that have been used for the manufacture of Highland pipes in the past have been on the CITES list for many years.
The creation of new blackwood pipes will likely continue for the time being, but other less critical blackwood products such as practice chanters and maybe stocks in which the wood is less critical to tone, might be a thing of the past. When the wood is used, expect to pay a lot more.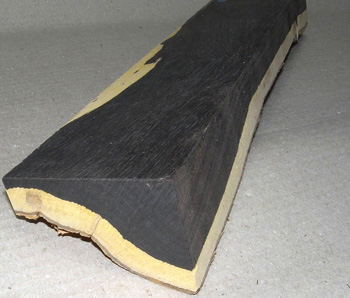 "We have talked to the Department for Environment Food & Rural Affairs DEFRA on several occasions and it looks like every new blackwood product will need a CITES certificate," said Kenny MacLeod of McCallum Bagpipes in Scotland. "That certificate will pass along with the pipes if you sell them. That will add cost to every product made, so it might kill off blackwood practice chanters."
MacLeod said that each CITES certificate will add to the cost of the product "potentially doubling the price on blackwood chanters but, having said that, DEFRA are unsure as well. This was decided in October and is being enforced in January, so they are not sure just how the process will work. There will probably be different certificates for the European Union and the rest of the world."
Bagpipe makers will need to prove that the use of the wood is not for simple aesthetic reasons, and because of its irreplaceable acoustic quality.
Synthetic materials like Delrin and Polypenco have been commonly used for practice chanters and pipe chanters since the 1970s. Today, a band using blackwood chanters is . . .