Callum Beaumont: in recital – part 1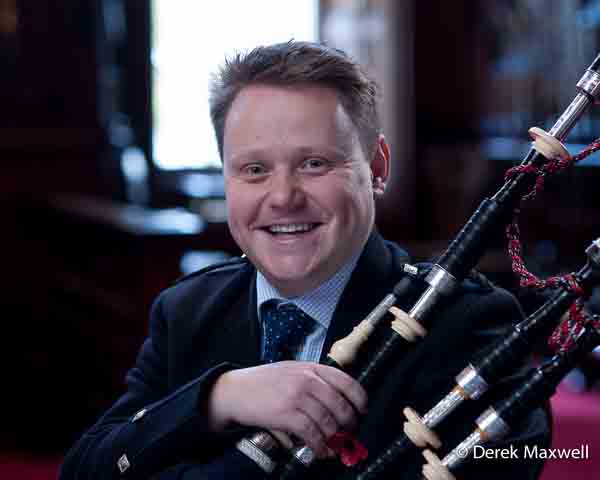 By the age of 24, Callum Beaumont had already won more major prizes than most top pipers would ever hope to achieve. Not yet 30, he's got a trophy room bursting at the seams.
Originally from Bo'ness, Scotland, Beaumont, along with his brother, James, was a playing member in Grade 1 bands by the age of 14. He's played with Simon Fraser University, the Lothian & Borders Police, and Inveraray & District.
Now living in Linlithgow, Scotland, he works as the piping instructor at Dollar Academy, one of the world's most successful piping and drumming programs, producing a Juvenile band that consistently vies for the World's title.
Callum Beaumont is in great demand around the world as a teacher, judge and performer. We caught him when he flew in to Toronto on Friday, March 1; taught a workshop, judged competitions, and delivered two recitals on the Saturday; flew back to Scotland on Sunday; and went back to work Monday.
All in a weekend's work for one of the world's most in-demand pipers.
We captured his evening recital, and are pleased to bring the first of five video performances here, with a simple and poignant rendition of John McLellan of Dunoon's classic 3/4 march, "Lochanside," considered by most to be one of the very greatest pieces of Highland pipe music ever written.
The videos were taken with his permission, and pipes|drums compensated him for the use of his music.
We hope that you enjoy this, and the next four video performances by the great Callum Beaumont.