Colin Miller, 1947-2016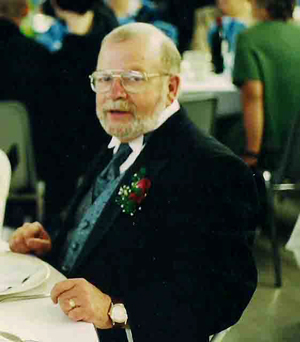 Pipe bandsmen in Ontario were saddened to hear of the passing of Colin Miller on January 10, 2016, at age 68 after a long series of illnesses. Perhaps best known as the leading-drummer of Ontario's Grade 1 now defunct Toronto & District Pipe Band in the late 1970s and early '80s, Colin was a veteran of the drumming scene from the mid-1960s until he and wife Rose (Watt) moved to Scotland in 1990.
Colin played with the City or Toronto band that placed fifth in the World Pipe Band Championship at Inverness in 1966 under Pipe-Major Chris Anderson and Leading-Drummer Tim Orr. He subsequently became leading-drummer of the 400 Squadron, from which the Toronto & District band evolved in 1976.
Born in 1947, Colin came with his parents from Greenock, Scotland, in 1954, settling in Galt (now Cambridge) near Kitchener, Ontario. Later, he joined his piping father Colin Sr. in playing with the Galt HLI before joining the City of Toronto, while his father went on to become Pipe-Major of the successful Kitchener Legion Grade 3 band. Young Colin would also become lead drummer of the Hespeler Legion Grade 3 band when they won Ontario Championship Supreme for that grade in 1987.
In 1990, after noticing how hard it was to find a good grilled hamburger in Scotland, he and Rose – a piper – moved to Livingston, between Glasgow and Edinburgh, with their children Colin and Mandy and founded a fleet of mobile burger wagons. The family played together in local pipe bands until Colin finally drifted away from the scene around 2000. Few colleagues even knew they had returned to Cambridge in 2004.
Former Toronto & District Pipe-Major John Elliott remembers Colin Miller as "a piper's drummer." Well known for his supportive ensemble playing, he was a pleasure to watch, a master of light and shade with a very expressive musical and visual style. "He could always put together a good corps that made playing the pipe tunes easier," Elliott recalled. "That's what was important to him."
Pat Furlong of Kitchener played with the Kitchener Legion band in the 1960s when Colin helped teach the drum corps, and later with the City of Toronto. "Colin was my mentor with Kitchener Legion Pipe Band and then with City of Toronto," Pat recalls. "He was like an older brother to me and his dad like a wonderful uncle. Colin always insisted l play with expression and dynamics. I have carried that with me in all my musical endeavours."
Sadly, Colin was dogged by ill health during his last few years and did not frequent the pipe band scene.
Condolences go out to Rose, Colin, Mandy and several grandchildren.
– Contributed by Jim McGillivray