Colin Ross (1934-2019)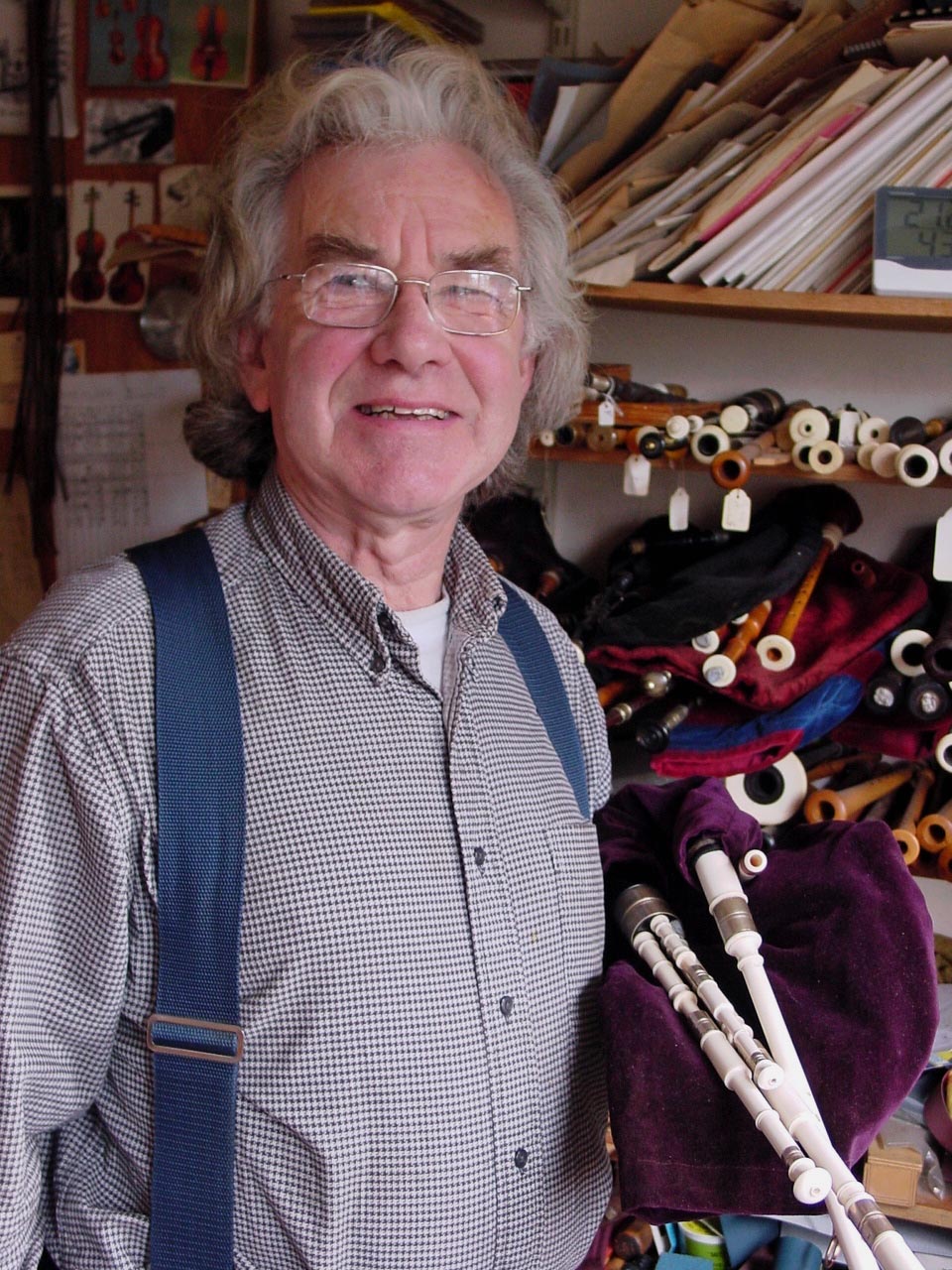 For Highland pipers, Colin Ross is not a household name, but if you've ever played a set of modern Scottish Smallpipes, either bellows or mouth-blown, you have Colin Ross to thank.
Colin Ross passed away on May 27. He was 85.
Back in 1979, a Highland piper asked Colin to adapt a practice chanter to a bag and bellows so that he didn't have to blow it. He wanted a bellowspipe so he could play cane reeds and not have them soaked from mouth-blowing. For Colin, a full-time maker of Northumbrian smallpipes as of 1978, this was not an onerous task. Similar instruments made for more than two centuries before this time were essentially keyless Northumbrian smallpipes. However, this instrument was the first made specifically to play Scottish pipe tunes. It was pitched in the key of D. Colin made a second set in D that sold at the Edinburgh festival in 1982, and this was followed by sets in the now-common key of A. This influenced the first wave of Scottish smallpipe makers in the 1980s, with both Hamish Moore and Gordon Mooney visiting Colin in his shop to see what the fuss was about. And so the bellowspipe revival was under way.
Colin Ross was born in the northeastern England county of Northumberland in 1934. He began his musical life as a fiddler and his professional life as an art teacher. He made his first set of Northumbrian smallpipes in 1961 while studying sculpture at King's College, Durham. The Northumbrian smallpipe is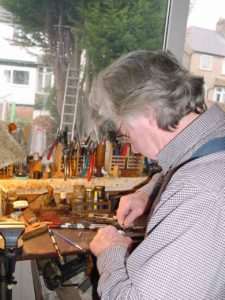 known for its high, sweet sound, complex drones, and a keyed chanter that allows for a range of nearly two chromatic octaves. Chanters are made with anywhere from seven to 17 hand-made brass or silver keys that open up additional holes between, above or below the finger holes. The bottom end of the chanter is stopped, allowing a staccato style of play, with tiny spaces of silence between each note. The pipes have their own extensive repertoire, which includes many Highland pipe tunes, and are particularly lovely when accompanied by fiddle, concertina, guitar, or another Northumbrian smallpipe playing harmony.
Northumberland is home to a rich and long-standing tradition of folk music, often referred to "Border music" due to the proximity of the area to the Scottish border. Colin Ross's skill as both a fiddler and a Northumbrian smallpipe player did much to promote this tradition. He was a member of the folk group the High Level Ranters, and an early curator of the Morpeth Chantry Bagpipe Museum. He also provided years of service to the Northumbrian Pipers Society, many as President.
But it is for his beautiful instruments that he will be best remembered. He made in the style of the early nineteenth-century maker Robert Reid and was true to the old traditions of pipemaking. His beautifully keyed chanters and superb chanter reeds are particularly well respected. He was a man generous with both his knowledge and his time; he started many people on Northumbrian smallpipes – both as players and as makers – and few did more for the instrument during their lifetimes.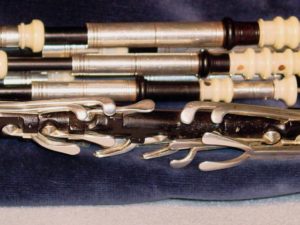 With his additional forays into making Scottish smallpipes and Border pipes, his influence spread well beyond the musical traditions of Northumberland.
Colin was pre-deceased in 2011 by his wife, Ray Fisher, whom he married in 1962, and who some have called the greatest Scottish folksinger of her generation.
On June, 1 the Northumbrian Pipers' Society issued this brief statement of the passing of Colin Ross:
It is with great sadness that we note the passing of Colin Ross, one of the modern legends in the world of Northumbrian Piping and traditional music. His influence has been extraordinary as a musician, maker and teacher. Colin's enthusiasm for our instrument and its music knew no limits, inspiring countless people to get involved in our wonderful traditions by his encouragement and support. His legacy is immense. His family have asked for absolute privacy at this time.
– Contributed by Jim McGillivray