Community, consistency and longevity to be celebrated at Tullylagan concert and book launch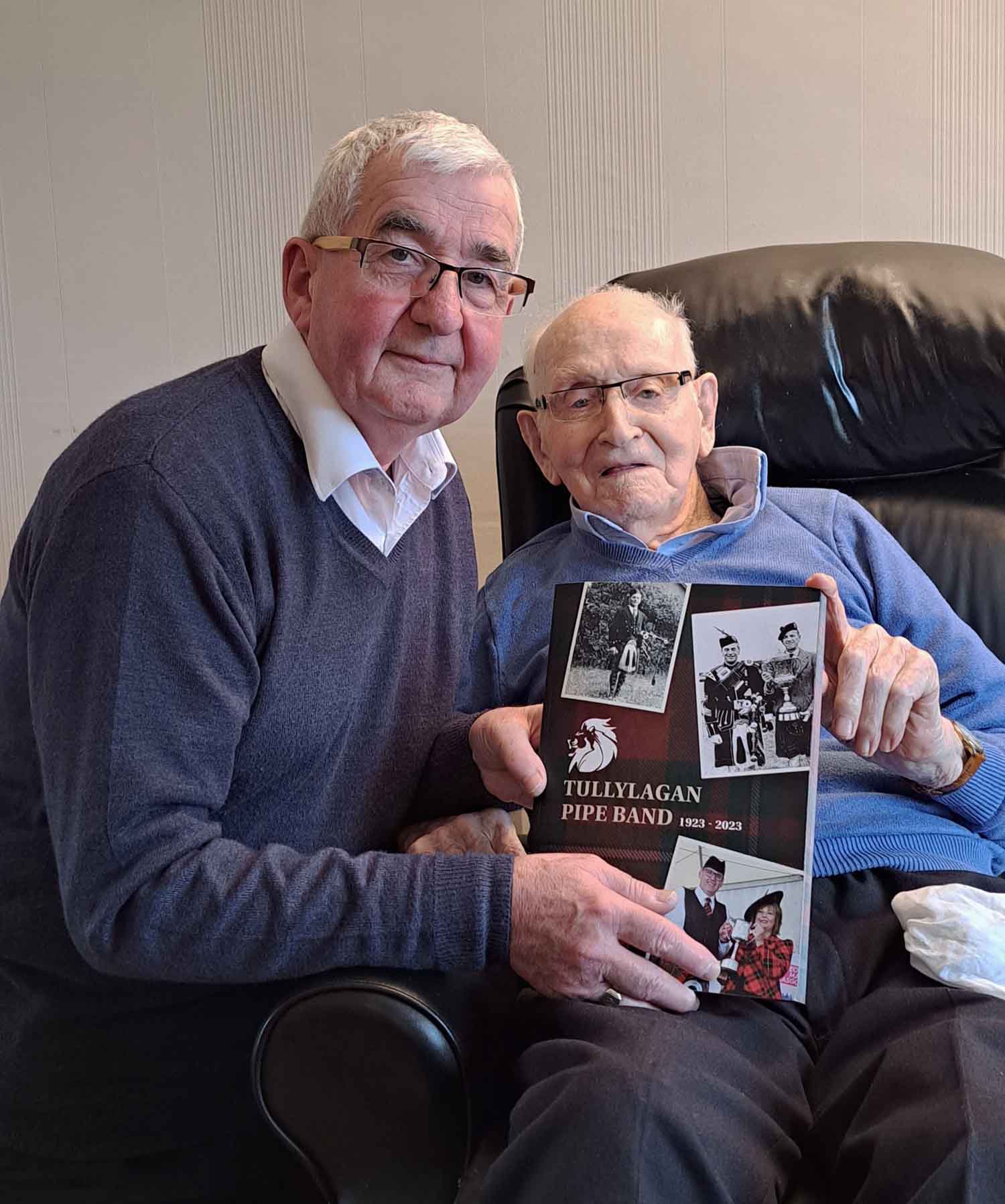 The hundredth anniversary of Northern Ireland's Tullylagan Pipe Band will be celebrated on April 15th with a concert on April 15th at the Burnavon Theatre in Cookstown, Northern Ireland, featuring the Tullylagan Grade 3A and Grade 4B bands, Grade 3B Cullybackey and Grade 1 Closkelt, as well as the launch of The Tullylagan Pipe Band 1923-2023, a book by Trevor Hassin.
Hassin, who has a lifelong association with Tullylagan, has dedicated his book to Jim Warnock, the band's president, now in his 104th year, who provided many details for the 146-page Tullylagan Pipe Band 1923-2023 though his first-hand witness to almost all of the band's history.
"Through diligent research, unwavering dedication and skillful composition, Trevor has produced a record in perpetuity of how the band was formed, its involvement over the past 100 years with the local community in Mid-Ulster through its members and activities and the band's many achievements in pipe band competitions," the band said in a statement.
Like Jim Warnock, Tullylagan has been remarkably consistent and resilient, consistently providing piping and drumming tuition for the local community. "This aim is still as relevant today and Tullylagan is one of a very few pipe bands in Northern Ireland to have both a senior band and a development band," the band said.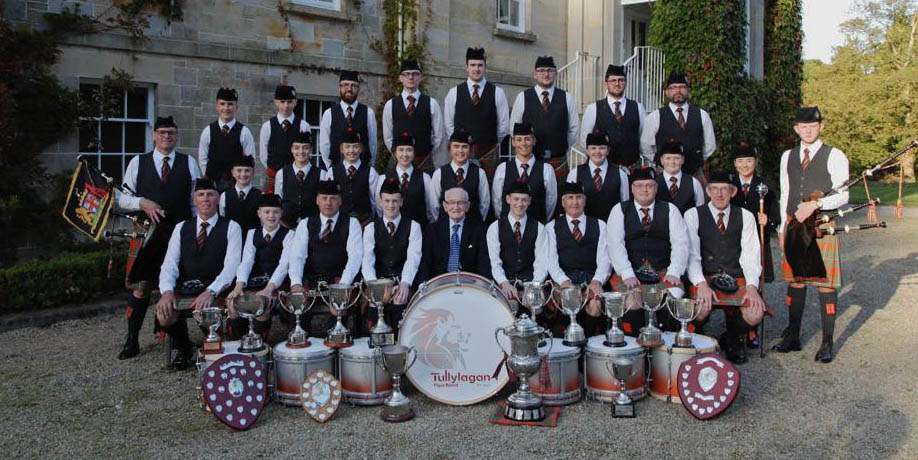 Copies of the book will be on sale for £20 each at concert and thereafter through the band.
The Tullylagan Grade 3A band enjoyed a solid 2022 season, placing fifth at the World's, third at the Scottish, second at the UK and fourth at the All-Ireland championships.