Donald MacPherson pipes sell for nearly $50,000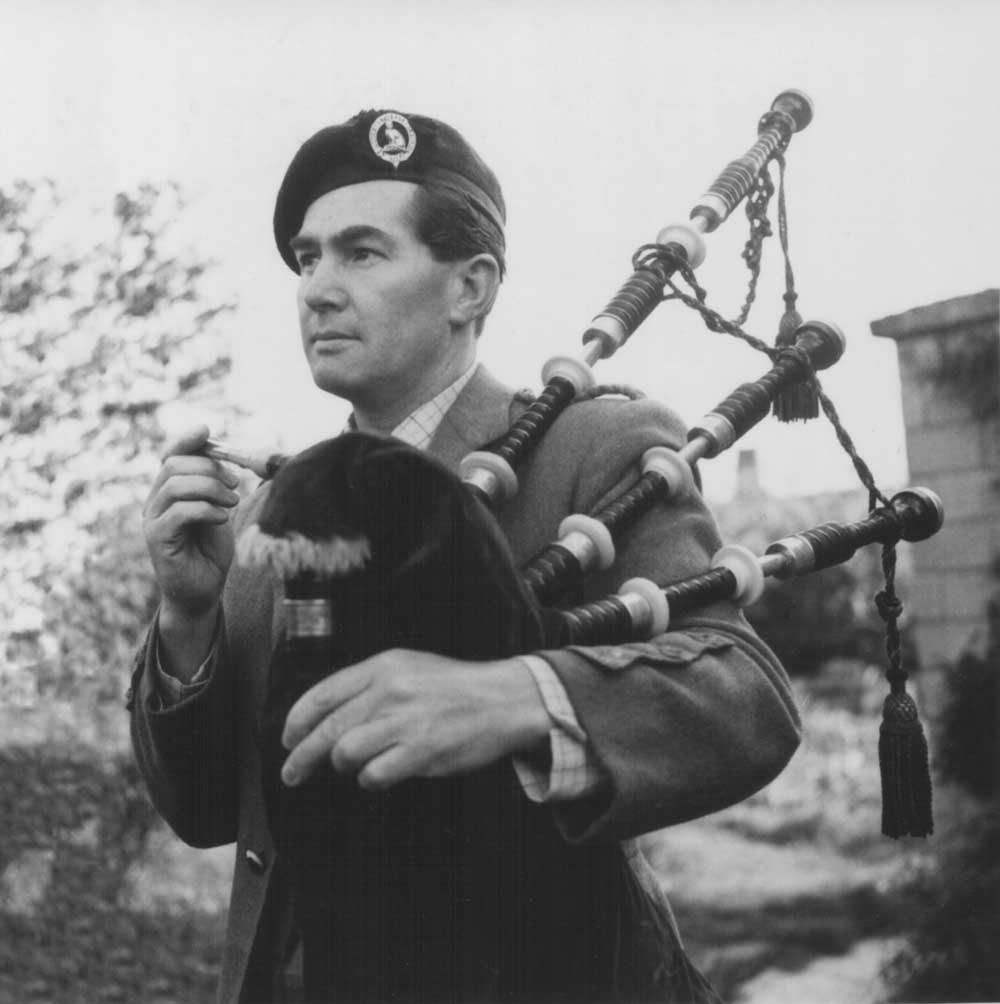 For the price of 29,800 British pounds ($47,366) Peter Anderson of Australia is now the proud owner of the pipes played by the great Donald MacPherson. Conveniently, the price includes the cost of shipping to Australia.
The price is thought to be a record paid for a set of Highland pipes.
The MacPherson pipes – a set of R.G. Lawrie drones with ivory projecting mounts and nickel slides and ferules estimated to be manufactured in the 1930s – were put up for sale on April 19, 2012, just days before MacPherson died in hospital in Edinburgh in his ninetieth year.
The sale was managed by PipeDreams of Glasgow, makers of the popular Ezeedrone drone reeds and EzeePC chanter reeds. Interested parties had to submit an offer, and offers were then reviewed by MacPherson's estate.
The pipes included the R.G. Hardie pipe chanter that MacPherson used to win most of his prizes throughout his career, which was one of the most successful in history. Among his awards, MacPherson gained 15 Senior Piobaireachd titles at the Argyllshire Gathering and nine Clasps for piobaireachd at the Northern Meeting, both records for what are considered the premier piobaireachd prizes in the solo piping world.
MacPherson purchased the pipes for £15 from a workmate when he was employed at the Singer sewing machine factory in Clydebank, Scotland, in the 1950s.
The pipes reportedly feature an unoriginal lower section of the bass drone made by R.G. Hardie, which MacPherson added to attain the sound he desired.
In 2007 the dilapidated set of MacDougall drones once played by the late John Wilson of Edinburgh and Glasgow were sold to Troy Guindon for $13,000, then believed to be a record price. The refurbished Wilson pipes have reportedly changed hands twice since the first sale.
A consortium of buyers that included pipes|drums Magazine had hoped to acquire the pipes with an aim to loan them to a deserving young player every year or two, but funding ultimately fell far short of the needed amount.
A two-part  interview with Donald MacPherson originally published in 2005 was recently made available to subscribers to pipes|drums.