EUSPBA negotiates World Solo Drumming qualifying event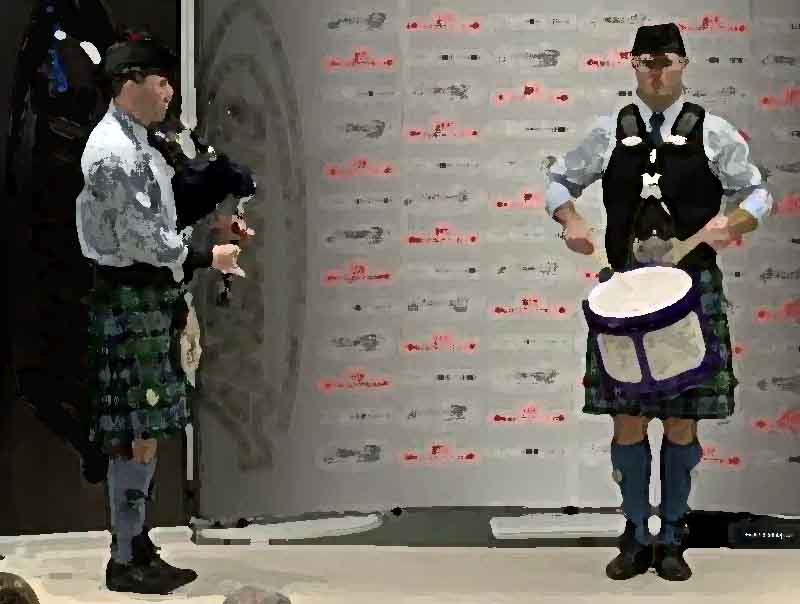 The Eastern United States Pipe Band Association has successfully negotiated with the Royal Scottish Pipe Band Association to add a qualifier event for the Wold Solo Drumming Championship, with a new Professional snare competition at the annual Metro Cup in Newark, New Jersey.
It is the first non-UK preliminary contest for the World Solo Drumming Championship, which already sets out four competitions. The Metro Cup event will make it much easier for snare drummers based in the United States and Canada to have a crack at pre-qualifying. Some UK-based drummers might also decide to travel across the Atlantic.
The Metro Cup has traditionally been and invitational piping competition, staged by the Metro New York Branch of the EUSPBA.
"Drumming opportunities at the highest level have not been a real focus in North America, and we vow to make it one," said EUSPBA President Jim Dillahey. "The EUSPBA Executive Committee is committed to encouraging more solo drummers to get out to play at every level and this is just one of those efforts. This will provide an avenue for not only EUSPBA drummers to qualify for the World Solo Drumming Championships, but for drummers from across North America as well. We expect this event to be well attended."
Dillahey stressed that it was EUSPBA Treasurer Matt Wood who managed negotiations with the RSPBA, introducing the idea of making a new Metro Cup drumming event a qualifier for the World Solo Championships.
The RSPBA previously announced that its four qualifying events would be held in Livingston, Scotland, on April 6, in Fife, Scotland, and Northern Ireland on April 13, and Coatbridge, Scotland on April 27, each event connected with a branch of the organization.
The Metro Cup works with pipe bands in the area to employ invited piping competitors for teaching workshops and recitals, thus offsetting travel costs for competitors and organizers. Whether the same approach will be used with snare drummers is not yet known.
"I believe we are going to try to get a drumming workshop going to offset some of the costs, but that will be based on interest," Dillahey added.
While drummers who do well at the events can get a pass through to the second round of the three-round World Solos, those who don't pre-qualifying can still compete at the World Solo Drumming Championship, starting with the first round.
"Thank you to the RSPBA for committing to this joint venture with the EUSPBA and the Metro Cup," Dillahey said.
The 2018 World Solo Drumming Championship was won by nine-time winner Steven McWhirter with his eighth-straight victory.
+ Steven McWhirter: 2018 World Solo Drumming Champion
In a similar move, a new system devised by the Competing Pipers Association for determining contestants for the Silver Medal piobaireachd competitions at the Argyllshire Gathering and Northern Meeting, included two North American contests, along with a series of competitions in Scotland, as qualifying events.
+ New selection system in play for Silver Medal events