Fergus bands washed out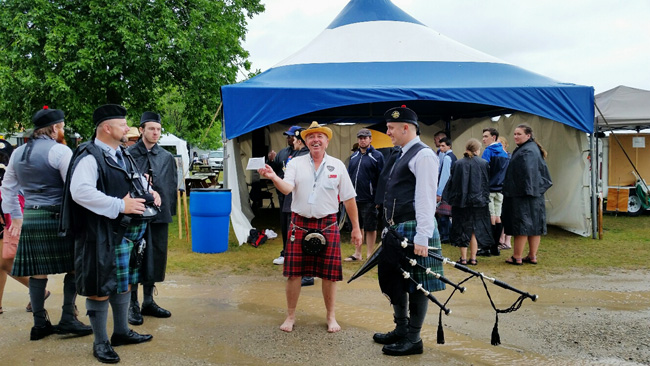 While most pipers and drummers on August 13th were either playing in or watching the World Pipe Band Championships take place in Glasgow in pretty good weather, the annual Fergus Highland Games in Fergus, Ontario, was almost a complete wash-out with torrential rain and thunderstorms forcing the cancellation of all band competitions.
The rain came after more than a month of drought-like conditions across Ontario, with temperatures consistently higher than 30 degrees Celsius.
The Pipers & Pipe Band Society of Ontario adopted a bad weather policy several years ago, putting the safety of its members first.